By Cai U. Ordinario and Butch Fernandez
Poor enforcement of transport regulation may be among the main causes of bad traffic conditions in Metro Manila, particularly along its main thoroughfare—Edsa.
At the 13th Development Policy Research Month launched on Tuesday, Philippine Institute for Development Studies (PIDS) President Gilbert Llanto said that even if the government has good transport regulations, enforcement has been a problem.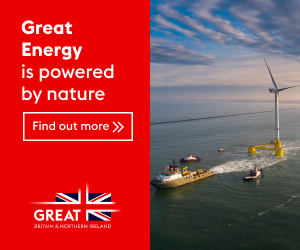 "'Yung regulasyon, marami naman tayong magagandang policies sa transportation sector, pero kung minsan yung nagiging problem is implementation. ['Yung mga] bus na lumilihis sa kanilang tamang linya [at] 'yung [overall] traffic management siguro ang titignan ko sa Edsa," Llanto said.
Llanto also said the lack of infrastructure and foresight also contributed to Metro Manila's congestion woes. He said that the lack of foresight of the government caused it to fail in providing the necessary infrastructure that could have supported the country's growing population and economy.
Several Cabinet officials, including Socioeconomic Planning Secretary Arsenio M. Balisacan, pointed out that the worsening traffic may be caused by increased public spending on road and other infrastructure.
An increase in public spending benefits the economy, mainly because the growth of the Philippine economy is consumption-driven. This, coupled by a rapidly growing urban population, exacerbated Metro Manila's traffic problem.
"Ang rapid kasi ng urbanization ng Metro Manila. May forecast [pa] na in the coming years this will be one of the megacities in the world. Hindi na-anticipate na this part of the country will grow so fast with a large population na malaki ang demand sa infrastructure," Llanto said.
Apart from solving the traffic situation, Llanto said improving government regulations will also lead to efficient government systems that can help attract more investments.
However, before improving regulations, Llanto said the government must examine its existing regulations to see if there are duplications.
Palace 'action plan'
Malacañang moved to address the chaotic traffic situation in Metro Manila on Tuesday, but deferred a decision to enforce a plan floated last week by President Aquino, mulling over what he himself conceded to be an unpopular odd-even scheme to reduce the heavy volume of vehicles causing daily gridlocks in the metropolis major intersections.
Palace Communications Secretary Herminio B. Coloma Jr. reported that Aquino had ordered the "review and fine-tuning of action proposals on easing traffic congestion," as well as the "submission of detailed implementation plans."
Briefing reporters following a closed-door meeting with heads of various agencies tasked to solve the traffic mess, Coloma said Aquino asked for the immediate submission of plans "that take into account the need for holistic solutions, unified action among concerned government agencies and heightened awareness to ensure citizen cooperation."
"After a meeting presided over by the President, it was agreed that priority action will be taken to clear six  major intersections that are traffic congestion "choke points" along Edsa namely: Balintawak; Cubao; Ortigas; Shaw Boulevard; Guadalupe; and Taft Avenue," Coloma said.
The Palace official added that Mr. Aquino also approved the deployment of the Philippine National Police-Highway Patrol Group to serve as the lead traffic law enforcement agency on Edsa, with continuing support from the Metro Manila Development Authority, Land Transportation Office and the Land Transportation Franchise Regulatory Board.
He said among the immediate action steps agreed were: stricter enforcement of designated bus lanes along EDSA; clearing of obstructions on EDSA and alternate routes; and, continuing consultations with bus and public utility operators, truckers and port users and other stakeholders.