MIN-LIANG TAN is the CEO and creative director of privately held Razer USA Ltd. He's thirtyish and practiced law in Singapore before founding with Robert Krakoff a gaming company that Fortune magazine values today at $1 billion.
Last month Tan sat with the BusinessMirror a day before opening Razer's second store in the Philippines and bared some things about him and the generation he's in.
You are a lawyer by training. What's the link between lawyering and gaming?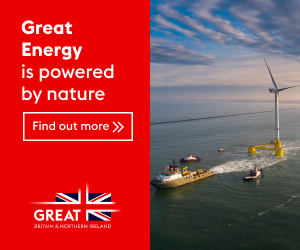 There's no link at all. I was gaming before law. Lawyering is okay: it's a job and it pays the bills. But unfortunately for my parents, law education didn't pan out for me. But I enjoyed being a lawyer, but I got a little tired because I was not creating anything. I was in a position where people wanted me to do something and get out of the way. I felt I was not contributing [to society] or creating anything. At least [today] I'm getting back to what i'm passionate about.
What's your pet peeve?
Bad design is my huge pet peeve. As a creative director for Razer, everything I use, I touch. Sometimes I ask myself why would someone design something that doesn't make sense? Sometimes that really bothers me and want to write to this company  why they designed their product this badly. However, because we design products ourselves, we know sometimes the limitations to design. But sometimes, there's no limitations.
Gaming addiction has been a growing concern, especially among young people. How do you address this as a company that grows from gaming?
Everything should be experienced in moderation. But to put this in context, when I was a kid, it was TV addiction; parents were concerned children were spending too much time watching television. Today people are looking at their phone all day and some say that's also an addiction. You can't restrict too much excess because something has been integral, like smartphone. Gaming also teaches life skills. Successful people, like [Tesla Motors Inc. CEO] Elon Musk, were gamers and some of the things they learned from gaming they apply to their business, like coordination and management. Gaming probably brings a lot more positive than negative. But it [gaming addiction] is not too much an issue here in the Philippines, right?
How about you, how many hours do you spend gaming?
Not too much before because I was always traveling and because laptops were heavy that time, which was the reason we created the Blade [laptop]. Last night I spent 90 minutes playing [turn-based strategy game] Civilization. When I looked at my stats, I was surprised to see I spent a couple of hundreds of hours of Civilization. I realized I was wasting too much time; I should be playing other games. Overall, I play a few hours. I play a little bit more on weekends.
Do you play offline like sports?
That is unfortunate, I don't. But I also don't fault people who do. I focus on my own thing.
So you work, eat, sleep gaming?
Yeah, you're probably right.