THE House of Representatives, in its plenary session on August 25, passed on second reading a bill strengthening the deposit- insurance system in the country.
Rep. Nelson P. Collantes of the Third District of Batangas, chairman of the House Committee on Banks and Financial Intermediaries, authored House Bill (HB) 6020 to amend Republic Act 3591, as amended, otherwise known as the Charter of the Philippine Deposit Insurance Corp. (PDIC).
HB 6020 aims to institutionalize much-needed reforms in the field of deposit insurance, and resolution and receivership of banks. The proposed legislation is intended to ensure the protection of depositors and promote financial inclusion. He expressed optimism that HB 6020 will soon be passed on third and final reading.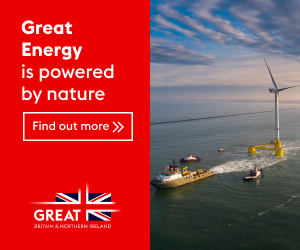 PDIC President Cristina Que Orbeta welcomed this development and expressed hope that Senate Bill (SB) 2268, a counterpart bill filed by Senate Committee on Banks, Financial Institutions and Currencies Chairman Sen. Sergio R. Osmeña III, will, likewise, be passed.
Senate President Franklin Drilon has strongly supported SB 2268. In a general membership meeting of the Makati Business Club on August 6, Drilon assured that the "Senate remains relentless in passing reform measures that will ensure a better business climate," including the PDIC bill, to make it a more effective and efficient insurer of deposits consistent with international best practices and for a more effective recovery of creditors against assets of closed banks.
The PDIC president said that the reform measures contained in both HB 6020 and SB 2268 will further strengthen PDIC's capabilities to more effectively provide protection to the depositing public via more expeditious payment of deposit insurance claims. These will allow the immediate reimbursement of depositors of their insured deposits, as the bills will authorize PDIC to accept evidence of deposit (i.e., passbook, certificate of time deposit, automated teller machine card) as additional proof of deposits instead of relying exclusively on records of the closed bank.
The bills also allow gross settlement of deposit-insurance claim of depositors who are also borrowers of the closed banks. Thus, instead of netting out payables from their insured deposits, depositors will now have the option to settle their obligations directly with the closed banks, and get their deposit insurance entitlement in full.
The bills also aim to facilitate the liquidation process for banks that are inevitably closed by the Monetary Board of the Bangko Sentral ng Pilipinas to preserve the value of whatever is left of the assets of the closed bank in order to enhance the recovery of creditors from the closed banks' assets.
These also aim to elevate the status of claims of depositors with uninsured deposits, i.e., those with deposits in excess of the maximum deposit insurance of P500,000 per depositor. Claims for uninsured deposits may be settled ahead of other ordinary creditors, thus improving their chances of recovery from the assets of closed banks.
Overall, HB 6020 and SB 2268 draw lessons from the experiences of deposit insurers around the world and aim to put PDIC at par with international standards in ensuring an effective deposit insurance system.