FOR the domestic diva looking for domestic inspiration, look no further than retail giant Rustan's which, under a campaign billed as "Inspired Living," puts the spotlight on the best décors, table accents and soft furnishings fit to transform your abode into a serene sanctuary of style and elegance.
Bringing the beauty of home design were interior designers Tessa Alindogan and Ana Rocha, as well as design blogger Marilen Montenegro, who created inspiring spaces at Rustan's Shangri-La.
Their specially curated vignettes showcase home design settings that reflect the individual style of their chosen personalities. Each vignette features various pieces from Rustan's, allowing people to experience "Inspired Living."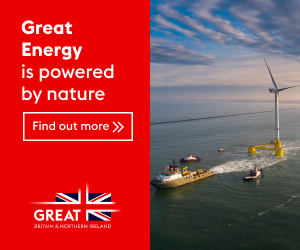 Educated at the Inchbald School of Design in London, Tessa Alindogan created a "Classic with a Twist" bedroom, with the elegant yet inventive personality of Rustan's President Donnie Tantoco as her inspiration.
"I like to blend the classic and modern in my designs, and this is reflected in my bedroom space for Donnie Tantoco," Alindogan said.
"The space, which is classically masculine and rugged, also has an air of worldly refinement and retro touches such as a Marshall Amplifier speaker, an antique globe stand, and tripod floor lamp. The sheets, comforter, and throw pillows by Ralph Lauren are in conservative shades of blue and khaki. It's very Donnie. I chose a trunk, desk and director's chair with matching stool from Authentic Models' Campaign Furniture line. These pieces represent the sporty, world traveler aspect of Donnie's personality."
Marilen Montenegro's "Rustic Chic" dining setup was inspired by Bianca King's fanciful yet down-to-earth character. "I met Bianca a month ago when she asked me to design some rooms at her house. It was a pleasant meeting as she turned out to be someone with great ideas, organized and yet down to earth," Montenegro said.
"I did some research and visited her Pinterest site and blog, The Closet Housewife. I found myself relating to her in many ways. She was very much into healthy food, as I am. I thought of creating this dining setup because Bianca loves wood, and all the greenery in the setup represents her love for health and wellness. Bianca loves simplicity but is not afraid to use touches of color and fun."
Last but not least, Ana Rocha visualized Mia Borromeo's antechamber with a musing room inspired by Mia's love for adventures.
"Mia is a world traveler who enjoys surrounding herself with beautiful pieces she finds in her trips. Her sense of style is so unique that there is that consistent air of elegance fused with unexpectedness. This is our take of Mia's boudoir/seating room, where she would write her handwritten notes while sipping a cup of tea, or just lounging around in one of her Kaftans."
The inspired living settings surely offer a view of what's in store for customers from the roster of remarkable international brands of home décor and lifestyle available at Rustan's.