EXECUTIVES of a division of Emerson Electric Co. (EEC) expects to rake in $1 million from sales of its 3-in-1 rack in the country for the first two years.
The launch of EEC's SmartCabinet via its Emerson Network Power (ENP) division comes after the company reported $5.1-billion worldwide sale of the product and on the heels of an explosion in the worldwide server market.
ENP Country Manager Hans Bayaborda was quoted in a statement as saying the Philippines launch was timed with the growing Internet of Things (IoT). "The [IoT] is growing at an exponential rate and more organizations are now moving their IT [information-technology] infrastructure closer to the network edge to deliver efficient services."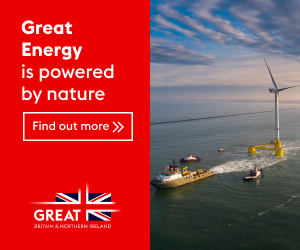 Business organizations in the country should upgrade their existing IT infrastructures to remain competitive, Bayaborda added.
"The SmartCabinet is perfect for rapid deployment to network edge facilities in industries, such as small and medium businesses, business-process outsourcing, financial services and even government agencies, providing agility, flexibility and maximum efficiency."
ENP's product is a single rack solution that binds power protection, thermal management, power distribution unit, infrastructure management and monitoring.
According to ENP, an online double conversion rack-mounted uniterruptible power supply and a built-in rack-mounted air conditioning system equip the cabinet.
The product has a 7-inch touch-screen interface panel and thermal management to protect it from dust. It is also equipped with a water leak sensor.
SmartCabinet was launched as International Data Corp. (IDC) noted the fifth consecutive quarter of year-over-year (YoY) revenue growth in the worldwide server market.
According to IDC, worldwide server shipments totaled 2.29 million units in the second quarter of the year, an increase of 3.2 percent when compared with the second quarter of 2014.
Vendor revenue increased 6.1 percent YoY to $13.5 billion in the second quarter the year, IDC said in a statement. "This quarter revenue grew in rack-optimized, blade, and density-optimized form factors."
The increase in volume was aided by a continued expansion of x86-based hyper-scale server infrastructures coupled with enterprise and SMB refresh of x86-based platforms, while high-end systems were helped by IBM's z13 refresh, IDC added.
According to Alvin Cheang, ENP converged business manager for Asia, the SmartCabinet converges IT components: one server with network, power management and storage, doing away the integration of the three into one under traditional IT.
Image credits: Oliver Samson