THE new season of the University Athletic Association of the Philippines (UAAP) kicks off this Saturday at the Smart Araneta Coliseum with the centerpiece men's basketball ushering the country's most prestigious collegiate league.
While there's a new reason to hope, especially for teams that missed the Final Four last year, coaches still believed that last year's semifinalists still look tough in Season 78 Last Four, with defending champion National University (NU) as favorite to repeat.
"It's still the Final Four teams of last year because of their experience and, more or less, that have intact lineups," University of the East (UE) Head Coach Derrick Pumaren told the BusinessMirror on Monday.
NU, Far Eastern University (FEU), Ateneo de Manila and De La Salle made up the Season 77 semifinal cast, with the Bulldogs and the Tamaraws beating the Blue Eagles and the Green Archers, respectively, in the Final Four.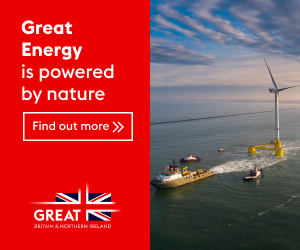 NU beat FEU in the finals in three games, ending a 54-year drought for a second UAAP jewel.
The Bulldogs will enter the new season without forward Glenn Kohbuntin, starting center Troy Rosario and backup big man Joel Betayene, who all finished their eligibility.
But NU, under Head Coach Eric Altamirano, is still the team to watch along with FEU in Season 78.
"NU and Ateneo have a very deep bench. And they are individually talented and have great coaches," University of the Philippines (UP) Assistant Coach Allan Gregorio said.
University of Santo Tomas (UST) Coach Bong de la Cruz, whose Growling Tigers, along with the Fighting Maroons, Red Warriors and Adamson University Falcons, missed the Final Four last season, felt the same way.
"NU has a complete lineup, plus they are the defending champions," de la Cruz said.
Alfred Aroga, Gelo Alolino, Jay Alejandro, Kyle Neypes and Jess Diputado are the key returnees for NU—plus the comebacking veteran Jeoffrey Javillonar and promising rookie Nico Abatayo from NU's Bullpups squad.
FEU remains a formidable squad, with Mac Belo, Mike Tolomia, Roger Pogoy and the Escoto brothers, Richard and Russel, leading the charge of Head Coach Nash Racela.
Reigning Most Valuable Player Kiefer Ravena, who will be playing his final year for the Ateneo, will lead the Blue Eagles' bid to bring back the crown to Loyola with the controversial Jerie Pingoy finally suiting up for Coach Bo Perasol after serving a two-year residency.
Ateneo also recruited Blue Eaglets standouts in the Nieto twins—Michael and Matthew—and Aaron Black, son of their former coach Norman Black. Arvie Tolentino, Gwyane Capacio and Von Pessumal are the key returnees for them.
De La Salle is actually a favorite to win the title this year until Ben Mbala was declared ineligible by the UAAP board for playing in a forbidden summer league.
Season host UP and Adamson University are parading rookie coaches Rensy Bajar and Michael Fermin, respectively, while UE hopes to pull off a pair of upsets, just like what they did last season, to stay in Final Four contention.
For UST, the good news is Kevin Ferrer is finally healthy and Karim Abdul is returning for the 2006 champions.