MANAGUA—Central America's toolbox to pull 23 million people—almost half of the population—out of poverty must include three indispensable tools: universal access to water, a sustainable power supply and adaptation to climate change.
"These are the minimum, basic, necessary preconditions for guaranteeing survival," Víctor Campos, assistant director of the Humboldt Centre, a leading Nicaraguan environmental think tank, told Inter Press Service (IPS).
These three tools are especially important for agriculture, the engine of the regional economy, and particularly in rural areas and indigenous territories, which have the highest levels of poverty. Campos said this is the minimum foundation for starting to work "toward addressing other issues that we must pay attention to, like education, health, or vulnerable groups; but first these conditions that guarantee minimal survival have to be in place."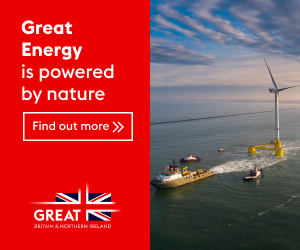 In Central America today, 48 percent of the population lives below the poverty line. And the region is facing the Post-2015 Development Agenda, which the international community will launch in September, with the concept of survival very much alive, because every day millions of people in the region struggle for clean water and food.
Everyone agreed on the vulnerability of the region and its people at the Central American meeting "United in Action for the Common Good," held on August 21 in the Nicaraguan capital to assess the Post-2015 Development Agenda and the Sustainable Development Goals (SDGs).
The 17 SDGs are the pillar of the agenda and will be adopted at  the a September 25 to 27 summit of heads of state and government at the United Nations headquarters in New York, with a 2030 deadline for compliance. The issues of reliable, sustainable energy, availability and sustainable management of water, and urgent action to combat climate change and its impacts are included in the SDGs. But the experts taking part in the gathering in Managua stressed that in this region, the three are interlinked at all levels with the goal of reducing poverty.
"In our countries, our fight against poverty is complex," Campos said. This region of 48 million people, where per capita gross domestic product is far below the global average—$3,035 in Central America compared to the global $7,850—needs to come up with new paths for escaping the spiral of poverty, which entraps nearly one out of two inhabitants.
According to the 2012 report "The Economics of Climate Change in Central America" by the UN Commission for Latin America and the Caribbean, "reduction of and instability in the availability of water and of agricultural yields could affect labor markets, supplies and prices of basic goods, and rural migration to urban areas."
That would have an impact on subsistence crops like maize or beans or traditional export products like coffee, which are essential in the region made up, from south to north, of Panama, Costa Rica, Nicaragua, Honduras, El Salvador, Belize and Guatemala. (UN agencies also include the Dominican Republic, an island nation, in the region.) I