WOE to the gritty Filipina who out-punched China's Lou Yu Jie in a boxing match in Macau in June to win the flyweight crown of the Women's International Boxing Association.
For achieving this feat for Filipinos over a nation of more than a billion population—and that has bullied us—made our government hem and hew, and render our newly acquired World War II-era Navy frigate so pitiful against a fleet of sea vessels that spearheaded China's land-reclamation frenzy in the West Philippine Sea,  Jujeath Nagaowa not only didn't receive the accolade she deserves.
She was made to cough up almost P6,000 by the Bureau of Customs (BOC) when she collected her championship belt that the boxing body shipped to her from Macau.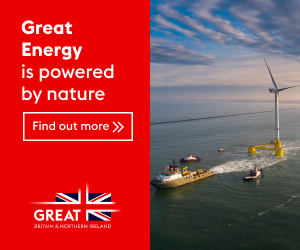 Nagaowa is no Pacquiao, but like him, who has made us proud and stand tall, she is very much an everyday hero to Filipinos, although unsung and unrecognized. Now she is being made to suffer the greatest indignity a title-winning athlete could be made to feel in her home country: the government's ingratitude and indifference.
What is indifference? It is the "lack of feeling" for a person, or an idea. Applied in the case of Nagaowa, the government couldn't care less if she was bringing in honor to Filipinos. "Awards have a monetary value, so they will be charged," said the big man at Customs, Bert Lina. On television, he tried to smile, but succeeded only in producing a smirk.
Lina hides behind a provision of the law. But by a sleigh of hand, like a magician, he pull one over our eyes and omits one thing—and the omission reeks of deception. It makes this BOC assessment of taxes on a championship trophy, "received as honorary distinction," an act so base it is gutter-level.
This belt is a prize, a shocked Nagaowa told the media after being assessed P5,809 in dutiable taxes by Customs collector. As far as she knows, she said, the belt should have been exempted from tax. I am no tax expert, but as someone who has moved in the circle of sports champions for years, I am aware of a provision in the Tax and Customs Code of the Philippines that exempts cups, medals, trophies received or bestowed as honorary distinction.
This is a case of applying the law contrary to its spirit.
Lina and his bureau cannot even see a shining moment to realize how priceless a property this championship belt is. While we wallow in defeat in the West Philippine Sea, this is a clear victory by a Filipina over her Chinese foe. She pummeled her Chinese foe with a flurry of punches.
It is something to savor, because we cannot beat China economically and militarily. We are the mouse in the fight for ownership of tiny rocks, shoals and islands within our national territory that have been brazenly claimed by China, some of which are about to be garrisoned by the mighty Chinese Navy.
The greater implication of the tax slapped on Nagaowa's championship belt is that it is a dangerous precedent. If that is the price of victory, then what does the government do in return to encourage the Filipino athlete to die fighting for fortune and honor overseas?
The law provides for such incentives. Instead of giving these incentives, the government is taking away their money and a slice of their dignity.
In our time in this society, no one beats Lina as the new face of indifference. A man who is indifferent to the pain and suffering of the small man's small victories that Nagaowa so atply symbolizes, and our bigger heroes, our overseas Filipino workers (OFWs), the OFWs. Against them he committed a moral crime. He has ranked them among big-time smugglers, but something he could not do to the big-timers he did to our faceless but stout-hearted OFWs: Pry open the balikbayan boxes, their "love letters" sent to loved ones back home, scrutinize every item for possible contraband, make the poor recipients pay for anything that has value and is taxable.
There is probably no more scandalous, shameful and incredible story in all the records of these last mad years than the tale of this living creature out of the legends of antiquity, who was made into a Customs tax collector. Lina is Zaccariah himself. Bert the "manhid," as he is known now like the biblical collector of ancient times.
What countless others say about Lina, which can be generously summed up as unflattering, to say the least, I will not repeat anymore. But upon reflection on the legal contortions and moral ambiguities of which many in this government are shameless practitioners, I have something to share as food for thought.
Just remember what that famous survivor of the Holacaust, Elie Wiesel, told the world after emerging, body emasculated and soul and psyche seared, from the infamous Nazi concentration camp at Buchenwald dubbed as a place of eternal infamy.
Indifference, the Jewish journalist wrote, is a "strange and unnatural state in which the lines blur between light and darkness, dusk and dawn, crime and punishment, cruelty and compassion, good and evil."
Lina is now the object of public outcry from netizens and families of OFWs who expressed alarm over this booboo that already stained the government, like it has blood in its hands all over again.  Something in what he did has killed something precious. It has killed the sense that we all belong, that the small men are not being discriminated against.
Now is born the idea that this government, even as it emptily mouths "daang matuwid" and calls the Filipinos "mga bosses," doesn't really care about them.