FILIPINO fishermen are catching less from the Philippines's depleted oceans due to decades of overfishing, catching of juvenile fish, and use of illegal fishing methods, according to sustainable fisheries advocates.
"It is unfortunate that the country's small and commercial fishermen are fishing themselves out of business, but this trend can be reversed," said lawyer Gloria Estenzo Ramos, vice president for Oceana Philippines, at the launch of the Kapihan sa Isla media forum in Quezon City.
Many fishers are catching less and smaller fishes, with some wantonly harvesting juvenile danggit, one of the most commercially valuable fish in the country, Ramos said.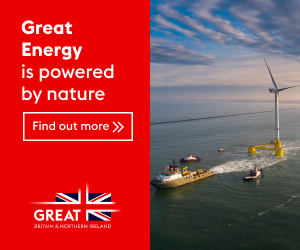 From an average of more than 10 kilograms (kg) a day in the 1950s, fish catch drastically went down to less than 5 kg a day in the 1990s due to unsustainable practices, said Jimely Flores, senior marine scientist for Oceana Philippines.
Municipal fishers are now harvesting only less than two-thirds of fish compared to the 1980s, even though they are exerting the same amount of effort, added Dennis Calvan, executive director of NGOs for Fisheries Reform.
He said the use of destructive methods like cyanide and dynamite remains unhampered, with about 150,000 kg of sodium cyanide sold yearly and an average of 10,000 blasts occurring daily, citing statistics from the Bureau of Fisheries and Aquatic Resources (BFAR).
Another problem is that juvenile yellow fin and big-eye tuna gather around fish aggregating devices, and are caught along with skipjack tuna that are the target species, added Vince Cinches, oceans campaigner for Greenpeace Philippines.
The group is proposing that BFAR Fisheries Administrative Order 226, issued in 2008, be amended to increase the weight of tuna that is legally caught and traded from 500 grams—the average weight of juvenile tuna—to at least 15 kg, the average weight of mature tuna species.
If managed properly, Philippine oceans can be harnessed to feed its growing population of more than 100 million, of which 6 million directly depend on fishing for food and livelihood, said Rocky Sanchez Tirona, vice president for Rare Philippines.
"We, therefore, need to take concerted action—among small and commercial fishers, government, private sector and NGOs [non-government organization]—to reverse the declining trend in fish catch and save the oceans by putting in place science-based fisheries management, and equally as important, making our laws work," Ramos noted. Oceana is supporting the BFAR's ban on hulbot-hulbot, or Danish purse seine fishing. The group is also actively assisting in the crafting of the implementing rules and regulations for the amended Fisheries Code, which put in place a monitoring system for commercial fishing vessels as a deterrent against illegal fishing.
"In all, the national government through the DA-BFAR, the DENR [Department of Enviroment and Natural Resources] and LGUs [local goverment units] has taken important steps toward more responsible fisheries management. We believe more engaged collaboration and continued implementation of the Fisheries Code and Local Government Code and relevant laws are needed to safeguard the country's marine resources," Ramos said.
During the forum, NGOs gave a tribute to slain fisheries advocate Gerlie Menchie Alpajora, the secretary of a tuna fishers association in Bicol. She was killed on July 29 in front of her children at her home in Sagnay, Camarines Sur. A police report linked the killing to her group's campaign against illegal fishing, according to Joanne Binondo of World Wildlife Fund-Philippines, which had helped organize her group.
In a petition circulated to the media, 12 conservation NGOs strongly condemned the murder of Alpajora. They appealed to concerned agencies to intensify the investigation and file a case against the killers.