By Henry Chu | Los Angeles Times
lONDON—To plead or not to plead? After a "mortifying" moment during a preview performance of Hamlet, Benedict Cumberbatch decided it was time for a direct appeal.
He'd been onstage, delivering the Prince of Denmark's most famous soliloquy, when the red light of an audience member's cell-phone camera flustered him so much that he had to start the scene over.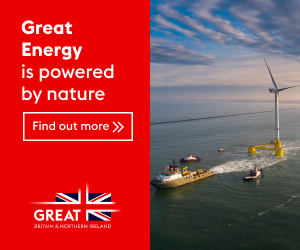 "There's nothing less supportive or enjoyable as an actor being onstage experiencing that," Cumberbatch told a gaggle of screaming fans lying in wait for him outside the stage door. "And I can't give you what I want to give you, which is a live performance that you will remember hopefully in your minds and brains, whether it's good, bad or indifferent, rather than on your phones."
So, please, he implored his listeners, could they "tweet, blog, hashtag the [crap] out of this one for me": For those who come see the play, put your devices away. If you don't, new equipment being installed inside the Barbican Theater will detect violators, who will be ejected, Cumberbatch warned.
The adoring crowd whooped. One delirious fan, a bit ironically, filmed the exchange on her phone. Cumberbatch hastily made his exit.
Such are the slings and arrows these days of his outrageous fortune, a meteoric rise to international fame as the star of the hit TV series Sherlock and movies, such as The Imitation Game. Cumberbatch-mania has hit fever pitch and is now fueling an astonishing frenzy in the London theater world the likes of which few people, if any, can remember encountering.
When tickets for Hamlet went on sale in August 2014, a full year before opening, the entire two-and-a-half month run sold out within minutes, the fastest of any show in London's history. One unlucky fan tweeted in disappointment: "Excuse me while I go cry for the rest of my life since there is no chance of me seeing Benedict Cumberbatch as Hamlet."
Demand was so great that scalpers have reportedly charged as much as $2,340 a pop.
British newspapers have run bemused accounts of Cumberbatch's obsessive fans, mostly young women, flying in from as far away as Japan and Taiwan to see their hero play Shakespeare's flawed one. Other self-styled "Cumberbitches" bought $160 memberships to the Barbican Center for priority booking rights last year, then arranged their vacation schedules accordingly.
Some news outlets have unashamedly ridden the wave themselves, breaking theater-world protocol by racing to publish reviews of the opening preview performance instead of allowing director Lyndsey Turner to iron out kinks before next Tuesday's media night. The Daily Mail gave the production five stars, crediting Cumberbatch with an "electrifying" portrayal of the conflicted prince. But the Times of London awarded only two stars in a review that opened, inevitably, with the line: "Alas, poor Benedict."
The Times of London critic, Kate Maltby, castigated Turner for moving Hamlet's "to be or not to be" soliloquy from Act III to the play's beginning, igniting a controversy over whether Turner was right to move it and then whether Maltby was right to reveal it. In a victory for whomever, theatergoers who saw the play this week reported that the passage had been restored to its usual place.
Outside the Barbican, the sidewalk has become a campground for Cumberbatch devotees to sleep, perchance to dream of scoring one of 30 tickets released every morning for that evening's performance at the unbeatable price of $15.50 each.
Chiara Russo, a 19-year-old Italian, has already submitted to the ordeal twice: an almost 20-hour wait for a ticket to the first night of previews on August 5 and another 17-hour wait the week after, which was made more bearable by the blanket and pillow she brought with her from bitter experience.
Both times, Russo, a student working in London for a month, was first or second in line, which rewarded her with a seat close enough to the stage that she could admire Cumberbatch's razor-sharp cheekbones up close. "It's very particular. That's what makes him different from other actors," Russo said of her idol's unconventional looks, adding: "I have very strange taste in people." Laurence Bisdee, 20, was less effusive about Cumberbatch's physical attributes—"he looks kind of like an otter"—but that didn't stop him and a friend from using their day off from their jobs at a bespoke umbrella shop to stake out a spot in the queue at 2 am. They seemed in good position to qualify for a pair of tickets, yet Bisdee was still nervous about his chances of getting to see the actor who's "kind of become England's darling."
"I've counted, but in the back of your mind, someone might show up" and cut in line, Bisdee said.
Star turns onstage are, of course, nothing new. Nor is a hunk or heartthrob playing Hamlet.
"If you look at posters of the 18th and 19th centuries, they have play titles you've never heard of because they've been completely forgotten, but in huge letters, there's the name of an actor who's famous," said David Benedict, a veteran arts writer and former London drama critic for Variety. "Every young actor wants to do Hamlet. It's a great role, so why wouldn't they?"
David Tennant, then BBC's Doctor Who, essayed the role in 2008 to great acclaim; Jude Law did it a year later to rather less. Neither sparked anywhere near the hype that has surrounded Cumberbatch's attempt. Benedict reckons that the only occasions that have come slightly close were Nicole Kidman starring in The Blue Room in 1998 and Daniel Radcliffe in Equus in 2007—and even then much of the ballyhoo centered on the fact that both actors appeared nude.
Both had also been international celebrities for some time before their stage roles, unlike Cumberbatch, who was suddenly launched into the celebrity stratosphere by Sherlock after years of more niche work.
"It took him, as much as anyone else, by surprise," Benedict said. "Prior to that, he was playing leads on the BBC, he was fronting drama series, he was working all the time, and he was an actor that people knew. He had plenty of screen time, but he was not a pinup."
Emma Goode, an actress from Los Angeles, spent a few extra days in London after a trip across Europe in order to line up for a ticket to the first preview performance, so she saw the version in which Hamlet's soliloquy opened the play.
"I was a theater major in college, and I was like, 'That's not how this play starts.' Then it was a moment of, 'Oh, crap, is this going to be one of these weird adaptations of Hamlet?' Because that's not what I signed up for,'" Goode, 26, recalled.
But all's well that ends well—in this case, with a standing ovation for the evening's lodestar, Cumberbatch. "Despite that weird start, I think it was very true to the story, and I wouldn't call it a weird production. I would say it was unique," Goode said. "Hamlet is my favorite Shakespearean tragedy…. I hopefully will see more spectacular performances, but this is the one to beat for sure."