THE looming El Niño, forecasted to affect the country starting in October, is threatening the National Greening Program (NGP), an official of the Department of Environment and Natural Resources (DENR) said.
Director Ricardo Calderon of the DENR's Forest Management Bureau (FMB) said the regional directors of the DENR were apprised of the situation by the Philippine Atmospheric, Geophysical and Astronomical Services Administration (Pagasa) during a meeting last month and were advised to take necessary measures, such as adjusting their timetable to achieve the NGP target in their respective jurisdiction.
The DENR regional directors act as the managers in the implementation of the NGP in the regions.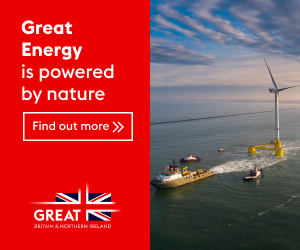 Calderon, the national coordinator of the NGP, said the El Niño, in effect, shortens the planting window for NGP implementing agencies and multistakeholder partners until next month.  While seedling production and site development are year-round activities, tree-planting begins in June, during the onset of the wet or rainy season.
The NGP target this year, he said, may not be achieved, even as he assured that sufficient-planting materials have been produced to cover 300,000 hectares because of the El Niño, "unless planting activities are intensified and completed by the end of September."
The DENR got a P7.2-billion budget this year for the implementation of the ambitious reforestation program.
The  NGP is a food security, antipoverty and reforestation program rolled into one implemented by the DENR, the Department of Agriculture, the Department of Agrarian Reform  and other government agencies.
As of May, 225 million assorted native and fruit-bearing tree species are ready for planting, which started in June.
Calderon warned that the adverse effect of El Niño, may eventually force the DENR, the program's lead implementing agency, to suspend all tree-planting activities by October as El Niño's effect intensifies.
"Based on Pagasa's rainfall forecast for July to December, we have a very short window for planting.  The window for planting now is until September.  If we will follow Pagasa's forecast, we will have very low rainfall coming, starting in October," he said.
He said that, based on Pagasa's rainfall forecast, most areas in Luzon, particularly Regions 1 to 5, including portions of Region 6, will experience "below normal" rainfall.
"We might be forced to take drastic action," he said, which means that "an order may be given for the DENR's regional offices to suspend planting" to avoid loss.
Without rain, newly transplanted trees will not survive, Calderon said.
The six-year program, which aims to plant 1.5 billion trees in 1.5 million hectares by 2016, is now on its fifth year of implementation and has even exceeded the annual target.