The Asean Economic Ministers' (AEM) astounding progress achieved during the final series of their 47th meeting, held amid the current global economic turmoil, has cemented the region as an economic force to be reckoned with.
Fresh worries over turbulence in world economy have heightened the need for an Asean single integrated economic bloc or the Asean Economic Community (AEC).
"In this difficult and challenging circumstances, it emphasizes the point for us to work even harder to achieve closer economic integration," International Trade and Industry Minister Datuk Seri Mustapa Mohamed said at a news conference on Wednesday, the last day of the four-day AEM and related meetings.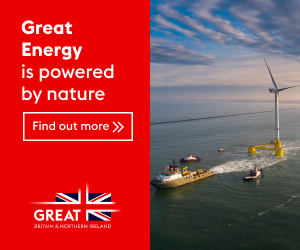 Asean countries have benefited tremendously from the ongoing integration, from political stability to capacity building, as well as, reducing the gap among the 10-member economic bloc.
"There have been a lot of success stories and one lesson we can learn from the current volatility is that there is even a greater requirement for us be closer and coordinate our policy," he added.
Mustapa pointed out that Asean dialogue-partners and private business communities have expressed their confidence in Asean's dynamics and prospects.
"They gave positive remarks and viewed Asean as a single integrated market, playing the catalyst in promoting trade, investment and liberalization in the wider east Asian region," he added.
Mustapa emphasized that the AEC, to be set up in four months, was to fulfill two very important objectives—to increase intra-Asean trade and investment and make Asean more attractive to business.
Intra-Asean exports remained resilient at 25.5 percent of the region's total exports, while Intra-Asean foreign direct investment (FDI) also continued to grow and accounted for an increasing share of total FDI inflows to the region, reaching 17.9 percent, or $24.4 billion, in 2014 as compared to only 11.3 percent in 2007.
Total FDI inflows to the region in 2014 is the highest to date at $136.2 billion, amounting to 160 percent of the precrisis level in 2007 when the AEC Blueprint was first adopted.
This strong growth of intra-Asean investment reflects the positive impact of Asean economic integration on stimulating investment within the region.
During the meeting, Mustapa said 91.5 percent of the AEC initiatives, which comprised 506 measures,
were completed.
Issues on transport, finalization of the 10th Asean Framework Agreement on Services and the Asean Single Window, are among the remaining 8.5 percent expected to be completed by November, he said.
Asean ministers also pledged to complete the strategic action plans for strategic measures listed in the Post-2015 AEC document by no later than April 2016.
They expressed concerns over issues beleaguering their countries and economies such as natural disasters like floods and droughts, which affected their agriculture sector, thus, jeopardizing their livelihood.
The issue of the Chinese renmimbi's devaluation was also discussed amid speculation that it would probably spark a series of currency war among Asian currencies, especially with the Vietnamese dong following suit.
In supporting the role of small and medium enterprises (SMEs) in Asean integration, Asean ministers recognized the continuing efforts to improve SME access to information, markets, finance and human-capital development.
By 2025 the AEC is envisioned to be highly integrated and cohesive; competitive, innovative and dynamic; with enhanced economic connectivity, as well as integration and cooperation across sectors; while fostering a more resilient, inclusive and people-oriented, people-centered community that is integrated into the global economy.
A series of bilateral meetings among Asean economic ministers and dialogue partners, including the US, Japan and Russia, were also among the major events during the AEM with fruitful results.
A historic achievement was made during the ninth Regional Comprehensive Economic Partnership (RCEP) meeting, where member-countries agreed on the modalities in the trade in goods.
The RCEP is a free-trade agreement between Asean countries and Australia, New Zealand, China, Japan, South Korea and India.