FOUR winning Philippine-based social enterprises (SEs) would be needing a total capital infusion of P37.8 million to pursue their growth plan in the coming years.
For-a-cause entities, namely, Kapwa Greens, Hiraya Water Solutions, Sidlakpinoy and Anthill Fabric Gallery pitched on Tuesday their businesses to potential investors and ecosystem partners during the concluding Impact Showcase of the Impact Accelerator program, spearheaded by Impact Investment Exchange Asia (IIX).
"The Philippines has enormous potential given its rapidly growing economy and culture of creating innovative solutions to pressing social and environmental problems. There is clearly an emerging SE landscape that needs to be catalyzed with structure and holistic support for these game-changing enterprises," said Professor Durreen Shahnaz, founder and chairman of IIX.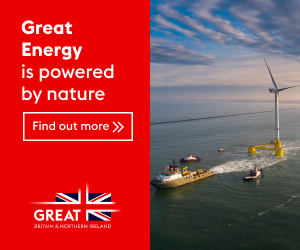 Established in 2014, Hiraya—a pioneering water enterprise that innovated an advanced pressure-management system—needs P10 million in the next two years for 15-percent equity in its software as a service offering called R-Tap.
Hiraya Water Solutions CEO Stephen Larcia told the BusinessMirror the amount will be used to further develop their own technology meant to meet local demand and reduce water waste. He said Orani Water District in Bataan is purchasing R-Tap, as they are about to demonstrate the installation of its version 4.0, thus making it their first customer.
With the capital infusion, he is optimistic to make demo installations of the system to seven or eight more water districts in the country and eventually, convert them into sales by next year.
"Impact Accelerator has been instrumental in pushing us to act fast and grow fast. We learned how Hiraya could very well grow both business and impact simultaneously," Larcia said. Kapwa Greens, which harvests and markets premium herbal tea, proposed a P3-million additional capital for its operational expansion until 2018. Jamir Ocampo, its CEO, said this new investment will be helpful in their capacity-building, creation of more livelihood opportunities and promotion of good health.
He called for potential investors to invest in the people in relocation areas like what they did in venturing a micro business engaging underprivileged women in a resettlement in Calauan, Laguna, to produce their very own tea, branded as Tsaa Laya.
The executive said there are untapped resources and manpower waiting in these locations where displaced informal settlers are transferred.
With the availability of jobs there, he said this will also help solve the problem of urban migration, as they need not have to go back to the city where they previously lived.
Sidlakpinoy, a housing and infrastructure-solutions provider that uses silt—a freely available raw material found in water bodies—to make bricks for construction using an innovative social-franchising model, requires P12.3 million.
Anthill, a Cebu-based sustainable livelihood SE employing indigenous, rural and urban communities to transform traditional Philippine weaves into contemporary wear and accessories, needs P12.5 million.
Sidlakpinoy CEO Emmanuel Alkuino Sr. said they need more capitalization for their growth plan in August to mid-September 2015 and January 2016.
Anthill Cofounder Anya Lim said additional funding would be used for their expansion in the next five years.
These winning SEs chosen as finalists in Impact Accelerator already had received $50,000 each––$20,000 cash for seed capital and $30,000 worth of acceleration services delivered over a period of six to eight months, including tailored monitoring, training workshops and advisory services—from Singapore-based organization IIX.
"IIX's Impact Accelerator is one of the several ways we are catalyzing the Impact Investing space in Asia and in this case, the Philippines, by nurturing SEs with high potential and linking them up with our network of impact investors," Shannaz said.
(With Paulene San Miguel)