QUITE a number of Social Security System (SSS) members encounter some problems with their records just when they are about to file their retirement claims. These problems often cause the delay in the processing of their claims.
Among the common issues of members include discrepancies in their registered names with the SSS and their birth certificates; discrepancies in their birth dates; and so on. Problems like these may be corrected by filling out Form E-4, or the Correction of Member's Data Form, together with the appropriate supporting documents.
Aside from these types of concerns, members also realize that they have registered several times with the SSS, thus they have multiple social-security numbers, and this means that their contributions need to be consolidated under one number for them to get the most out of their membership.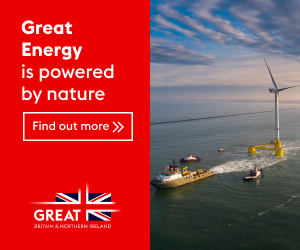 What must members do when they find themselves in this situation? They must fill out a Request/Verification Form (COV-01205), where they must indicate the request or verification they wish to make. For instance, to request the cancellation of multiple social-security numbers, they must check the appropriate box and provide the information being asked. They must also check the box indicating the consolidation of contributions. As a matter of procedure, the first number that is reported with contributions is the number that is retained. All other contributions reported in subsequent SS numbers will be consolidated under the first number.  This process requires a thorough verification of the member's employment history and recorded contributions before effecting the cancellation of extraneous numbers.
Because it takes some time for records to be corrected, members who are about to file their retirement claims are advised to ensure that their records are in order ahead of time so that their retirement claims will get processed on time.
On another note, the SSS is turning 58 years old next week on September 1. Created by virtue of Republic Act (RA) 1161 (Social Security Act of 1954), it was not until September 1, 1957, that the law was implemented after it was amended by RA 1792. The SSS law was further strengthened by RA 8282 (Social Security Act of 1997), which provided for better benefits, expansion of coverage and flexibility of investments, among others.
Since it started in 1957, the SSS has proven to be faithful to its mandate of providing social-security protection to the private-sector workers and their families against contingencies, such as sickness, childbirth, disability, old age and death.
Today the SSS has over 32 million members scattered worldwide, including overseas Filipino workers. Its assets as of end-2014 amounted to P427 billion. It disbursed P102.6 billion in benefits for the year 2014. It has established 285 offices here and abroad in order to serve its members better and plans to add more.
With the continued trust and support of its members, the SSS is committed to pursue its mission and carry out its mandate for a long time.
*****
For more information about the SSS and its programs, call its 24-hour call center at (632) 920-6446 to 55, Monday to Friday, or send an e-mail to member_relations@sss.gov.ph.
Susie G. Bugante is the vice president for public affairs and special events of the SSS. Send comments about this column to susiebugante.bmirror@gmail.com.