FROM the President's 2016 Budget Message to Congress on July 28,  we have selected some key words and figures to highlight, that will tell us of the assumptions and principles undergirding the government's planned spending, and help us anticipate scenarios which will form the context of our own business decisions and expectations.
"We are driven by our belief," declares the President, "that the budget is the government's most potent instrument in achieving its development goals."  And so it is, which is why Finex continues to push for and participate in wider budget-literacy projects.
The table of contents of the Budget Message, in fact, is a good summary of the major direction and underlying principles guiding the budget presented to Congress: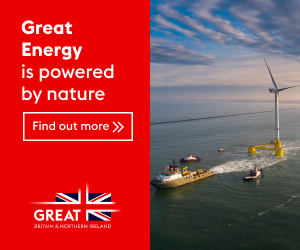 The Objective: A budget for inclusive development through sustained reform
The Guiding Principles:
Spending within our means
Investing in the right priorities
Delivering measurable results
Empowering citizens through the budget
The Platform: Good and effective governance that leads to better performance and brings meaningful benefits, i.e., "By delivering the real and measurable dividends of good governance, we enabled our countrymen to aspire for greater prosperity for themselves and their country."
The How:
Sustain governance reforms that "tackle institutional weaknesses that hamper the timely and effective delivery of services."
"Transform the bureaucracy to become one that is nimble and capable of creating solutions to the emerging challenges of our time."
"Deepen the participation of citizens in the way public institutions operate."
And, notably, the President underscores, "To expand our scarce resources without imposing new taxes, except through the sin-tax reform law.
The Desired Outcome:
Reduce poverty incidence from 28.6 percent in 2009, to 25.6 percent in 2014.
Achieve growth and rejuvenate the investing community's confidence in our country.
Spending within our means
With relationship with the gross domestic product (GDP) as the measuring stick, our revenue effort has improved to 15.1 percent of GDP in 2014, versus only 13.4 percent in 2010.  The 2015 target is 17.5 percent of GDP.  This has enabled the country to keep the fiscal deficit to below 2 percent of GDP, a good norm, in the last two years, versus 3.5 percent in 2010.
Outstanding government debt was reduced to 45.4 percent of GDP in 2014, versus 52.4 percent in 2010.  Accordingly, interest payments declined to 16.8 percent of total revenues, versus 24.4 percent in 2010.
These macroeconomic indicators are not insignificant achievements.  And with the momentum of good governance reforms, the government targets 7-percent to 8-percent GDP growth in 2015-2016.
We have a P3.002-trillion budget that will be supported by P 2.700 trillion in revenue collections.  This represents an 18.5-percent increase in 2016 collections versus the previous year.  With this revenue-collection performance, the fiscal deficit can be held at the target 2 percent of GDP, still allowing increased public spending without unduly bloating the debt burden.
The 2016 budget projects a fiscal deficit of P308.7 billion, to cover which the government plans to borrow P674.8 billion to cover, as well, P347.7 billion of amortization of maturing outstanding debt.  This whole exercise will reduce the outstanding debt to 41.8 percent of GDP by end-2016. To be continued