IT'S the day after the 2015 Philippine Basketball Association (PBA) Draft. Some of the players called to the podium will have instant jobs, while others will have to fight for them. The hope of Draft Day will quickly dissipate as they are either traded, asked to be practice players, or even released, sending them back to the D-League.
Having watched the draft through the decades, I cannot completely say that the selection process is logical or even rational. Some are made because of trades. Yet, at times, it's puzzling and obviously political. Obviously, some favors have to be repaid.
Yet, even those who are drafted, their PBA career is in constant flux with the rise and fall of their confidence. Many of these players were stars with their college or semi-pro clubs. Come PBA, some have to reinvent their game to suit their ball club's needs, while others become wholly bench players. "It's a constant battle," admitted one player who was  selected in the 2014 draft. "Not only for survival, but also with your confidence. Some teams have small rotations and you aren't given a chance.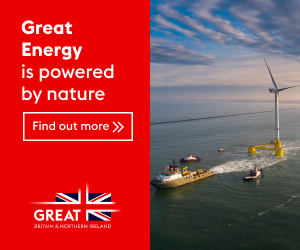 Then you have to worry about being released."
One player from a National Collegiate Athletic Association (NCAA) school was a noted gunner yet when drafted was too small to play the shooting guard position and was asked instead to run the point, of which he disagreed wasn't his best suit. His inability to adjust or even conversely, the wrong use of his talents, soon forced him out of the league. He lost his confidence and became upset. Nowadays, he doesn't play basketball anymore and is doing something else.
Now pay attention here, athletes, because this is why an education is important.
Nevertheless, there's so much talent out there it is a shame that many are never given a chance. Especially when you consider some of these players who are over the hill, yet are still on team rosters. I am not saying that they should be cut because everyone needs to earn a living. All I am postulating is that it is a bloody shame that many others are never even given a chance.
It is tough for others who toil in anonymity, meaning playing for small schools and programs that do not get exposure. You see some players who are drafted way ahead of others who are more deserving. They were merely selected because they had powerful backers or agents who care only for their piece of the pie.
And then one is lucky if he goes to a team and a coach who will give him minutes. A couple of the coaches, and those who have won titles, are notorious for not playing rookies.
Right now there are 12 teams, but, in my opinion, it is still below the optimum number of squads. Ideally there should be 16, then now you can have two divisions. Will it dilute talent? Not really, expansion clubs will feel the crunch at first, but that is because they are getting their feet wet.
Having said that, there is the business side to consider.
I know that attendance is down and ratings are said to be more or less where it was the previous year.
There are possible explanations to that. Not in particular order are the traffic situation, more choices available to the paying public, playing every day, and the probable lack of promoting the newer players.
Let me elucidate.
The traffic situation is self-explanatory. Who wants to wade through the weekday traffic that is even worse than ever? Even on Sundays, you don't have any respite. Why bother?
More choices. When I was growing up, the PBA was the only game in town. The University Athletic Association of the Philippines (UAAP) was not the powerhouse it is today. There wasn't cable television or even the Internet. There were hardly any malls in the metropolis. So people stayed home to watch. Now you have people who prefer only the college game, citing the purity of it, which is, of course, a lot of bunk especially now. Volleyball has become more popular as an spectator and participation sport and you have two leagues. Football, although it has plateaued, has its small but rabid audience (it is a shame though that more people watch the English Premier League than the local United Football League).
And the aforementioned are just the major sports. There are numerous malls and people spend a lot of time online (really, social-media capital of the world and we are proud of that).
During game days, go outside the Big Dome or the Arena and you'll find a lot of people eating at the night markets or watching the game at a nearby watering hole. I used to live in the Cubao area and I recall when Ginebra would play, say, San Miguel, the streets would be empty. Now, well, there is a population explosion too.
PBA games six days a week? I know this is done to accommodate the international schedule (and it is the right thing), but eventually there was fatigue. Maybe going back to the two-conference format might be a consideration. But let's leave that to the league to decide.
The lack of promoting the newer players. There is this theory that several of us in media agree on, that years ago, one reason the college game had more advertising and had increased in popularity was because the kids who grew up following their school teams became brand managers and media planners. Stands to reason they will place their ads supporting their college league. When many of their school players began going up to the pros they began to follow the PBA.
I think the PBA has to admit that they, too, are the ultimate beneficiary of the colleges that produce these players. Why not do tactical ads, school-based ones, where you show their alumni in their pro-outfits and advertise in their school papers or web sites, or even place a streamer on their campuses? You want the kids following the pro-league, not just old folks like me. Why not do regional-based ads where you feature their hometown heroes?
I love the innovation regarding Asian imports. I know this was first proposed by former Commissioner Noli Eala back in 2005, although the difference is not as a second import, but as an alternative to American reinforcements. Former PBA Chairman Patrick Gregorio revived and successfully implemented the Asian import although as a second player. The foreign communities here are also an untapped market. It was nice to see Koreans based in the Philippines to follow their compatriot's fortunes in the last Governors' Cup.
Heck, it's a lot of work, but no one ever said it was easy. But I think it is well worth the consideration and attention. After all, there are a lot of livelihoods at stake here.
Not only the people who directly work with the league and the teams but including those rookie hopefuls.