Paulene San Miguel | Special to the BusinessMirror
TO demonstrate how members of the local Chinese community continue to be part of Philippine life, culture and society, a book, titled More Tsinoy than We Admit, was launched last week in Intramuros, Manila.
The book is part of an anthology featuring the contributions of Hispanics, Americans and Muslims to Philippine history, culture and nation-building.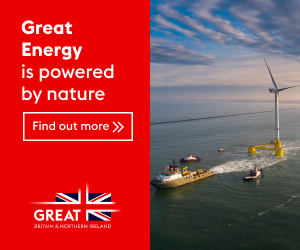 This project started five years ago, when 16 essays were collected to uncover the contributions of the Chinese people in building the Filipino nation. The word Tsinoy, according to Kaisa Heritage Foundation President Lyonel Ty, is something the organization had coined way back in 1992 to standardize a specific term to describe Filipinos with Chinese ancestry.
Since the seeking of Philippine independence, Tsinoys had been doing their part in nation-building, said Richard T. Chu, book editor and History professor at the University of Massachusetts Amherst.
"Now is the time for Pinoys to learn to accept Tsinoys as brothers and sisters, for what we consider today as Philippine or Filipino is more Tsinoy than we admit," he said.
However, with the increasing tensions between  China and the Philippines over the West Philippine Sea, the loyalty of Tsinoys to the Philippines is being questioned.
Chu cited that during the fight for independence from Spanish colonizers, one of Emilio Aguinaldo's generals was a Chinese who cut his pigtail to show his loyalty to the Philippines and who singlehandedly raised from his fellow Chinese Mexican $400,000 to aid the revolutionary movement.
As the Filipinos suffered under Spanish rule, the burden of American imperialism, and the cruelty and persecution of Japanese occupation, their Tsinoy brothers also shed their blood and were not spared from discrimination, torture  and death. It also showed the intertwining fates and destinies of Filipinos and Tsinoys because the latter is "part" and not "apart" from mainstream society, said Teresita Ang See, Kaisa Para sa Kaunlaran founding president.
"The Philippines is our country. It is the land of our birth, the home of our people. Our blood may be Chinese but our roots grow in Philippine soil. Our bonds are with the Filipino people. We are proud of the many cultures that made us what we are. It is our hope, our desire and our aspiration that with the presence of the Filipino people, we shall find our rightful place in the Philippine sand," she added.
Ang See is hoping that the younger generation of Tsinoys will not only be comfortable in their Filipino identity, but also fiercely proud of their cultural origins.
More Tsinoy than We Admit is part of the "More than We Admit" series that offers a wide array of topics encompassing anthropology, religion, sociology, philology, literary criticism, historiography, film and art studies, political science, economics, and personal reminiscences that reveal about the past, present, and future of the Philippines.
Also included here are books titled More Hispanic than We Admit, More Pinay than We Admit, More American than We Admit, and More Islamic than We Admit.