THERE must be "persistent" innovation in all disciplines to be relevant to the needs of a changing world and respond to the challenges facing the people, a Commission on Higher Education (CHED) official said.
"We have to push innovation in all frontiers of knowledge whether it is science, technology, arts and journalism," Dr. Napoleon Juanillo Jr., director of planning, research and knowledge management of CHED, said during the recent news briefing of the Asia Pacific Economic Cooperation (Apec) High-level Policy Dialogue on Science and Technology in Higher Education held at the Philippine International Convention Center.
Juanillo said scientists and engineers of the future will also need to be effective communicators to be able to collaborate with people from the different sectors to solve the pressing problems facing the society.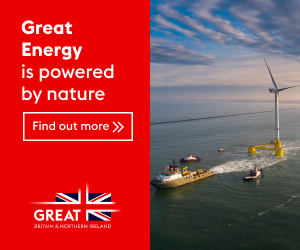 "The future environment will require multidimensional angles in solving a problem confronting the people," he pointed out.
Based on the seventh article of the meeting's joint statement, the participants agreed to "reaffirm the importance of cross-fora collaboration on education, science, technology, and innovation and other related areas of collaboration indispensable for inclusive growth of Apec economies."
The delegates "recognize that diversity in human resource spurs entrepreneurship and innovation." Juanillo said developing programs through partnerships is a good scaffolding because it benefits the country in terms of getting various talents for innovation. Recognizing the importance of science and technology as an instrument of growth, Juanillo said it develops entrepreneurs when people push innovation to improve lives.
By becoming entrepreneurs, he said innovators provide people livelihood opportunities.
Moreover, Juanillo said the Apec economies also agreed to share "information about approaches to research work force planning and encouraging university-industry links to boost innovation among its members.
He said knowledge sharing in food production and security is also important for Apec member-countries to be able to address the hunger problem in the region, particularly in developing economies like the Philippines. Juanillo said the Philippines will play a big role in promoting disaster risk and management as the country's experiences are going to be relevant templates to develop the possible best practices in this area.
Besides food production and security, other topics discussed in the Apec forum were environment, disaster risk-reduction and response, climate change and energy; marine resources/systems: economy, biodiversity and conservation; smart analytics and engineering innovations and health systems.
"These themes are important for inclusive, resilient and sustained growth of Apec member-economies," said the dialogue resolution.
Established in 1989, Apec is a regional economic forum aiming to leverage the growing interdependence of the Asia Pacific. Its 21 members advocate balanced, inclusive, sustainable, innovative and secure growth and promote regional economic integration.