TWO more journalists were killed this month, alarming press-freedom advocates belonging to the National Union of Journalists of the Philippines (NUJP) and AlterMidya.
The NUJP said Gregorio Ybañez, president of the Davao del Norte Press and Radio-TV Club (DNPRC), was on his way home around 10 p.m. on August 18 when he was shot and killed by still  unidentified assailants.
The victim was rushed to a hospital, but was pronounced dead around 6 a.m. the following day.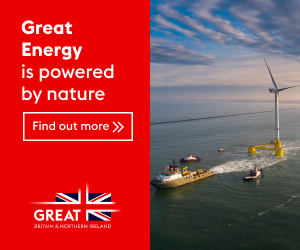 The NUJP reported that based on conversation with Boy Conejos, vice president of DNPRC, the victim had been receiving threats to his life as early as 2012.
Ybañez, who wrote for the local newspaper Bagting sa Katilingban, was also a member of the board of directors of the Davao del Norte Electric Cooperative.  
The killing of Ybañez was most likely related to his involvement in the electric cooperative, Cornejos said. 
The NUJP said Ybañez was the 27th journalist killed under the Aquino administration, which would bring to 167 the number of killed journalists since 1986. 
Meanwhile, another media group, AlterMidya, reported that Teodoro Escanilla, 63, was gunned down by six unidentified men on August 19 inside his house in Tagdon Village, Barcelona, Sorsogon.  
Escanilla, a spokesman of the human-rights group Karapatan, anchored a radio program "Pamanang Lahi" over local radio station dzMS for 10 years.  Karapatan said Escanilla criticized the military over his radio program for the rising human-rights abuses in Sorsogon.
Escanilla was the 28th journalist killed under Aquino's watch.
AlterMidya said in a statement that "the state should be held accountable for the deaths of Escanilla and Ybañez and of all other victims of extrajudicial killings in the Philippines."
In the infamous Maguindanao Massacre, also known as the Ampatuan Massacre on November 23, 2009, 58 people, including 34 journalists were killed. 
Several local officials, led by the incumbent governor, Andal Ampatuan Sr., and members of his clan lording over Maguindanao, a province under the Autonomous Region in Muslim Mindanao, were linked to the killings targeting to eliminate political rivals in the 2009 election.  
The Committee to Protect Journalist  called the Maguindanao Massacre the single-deadliest event for journalists in history and labeled the Philippines as the second most-dangerous country for journalists, next to Iraq. 
Most of the killings involving journalists remain unsolved.