THE government Service Insurance System (GSIS) plans to increase its exposure to the foreign-equities market by up to 30 percent of its investible funds from the current 20 percent.
GSIS President and General Manager Robert Vergara said they anticipate the pension fund's board of directors to approve the proposal and increase the cap to 30 percent to continue to add and build up its equities portfolio.
"We  presented it to the board. The board understands that we need to deploy funds in higher-yielding investments. We have a meeting next Thursday. Since it's already been cleared by the board risk committee, we see that the increase to 30 percent would be approved," he told reporters.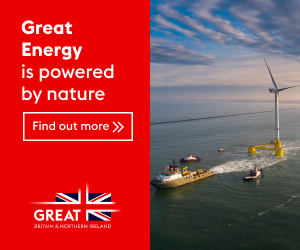 Two to three months ago, the GSIS  already looked to breaching the 20-percent cap, but because of the volatility in the market, its actual exposure had been brought down to 18.5 percent. The GSIS's investible funds amount to P874 billion, of which P158 billion has been invested in equity-securities issues as of June 2015.
The increase by 10 percent would translate to additional P87-billion investible funds on then equities market. "We have cash to deploy.  Every year we generate income that can be invested. About P50 billion on an average and on a good year it might go up to P55 billion to P60 billion," Vergara said.
The GSIS has cash holdings amounting to P56 billion as of June. The proposed 30-percent equity portfolio could take a couple of years to get there.
Vergara sees investing up to 25 percent in equities by the end of the year. He said the Philippine stock market is still attractive. He expects the index to hit 7,700 to 7,800  by the end of the year.
Vergara said they see possible investments in equities in the developed countries. They also see US Fed rate hike deferred until December.
"We're looking at investing in exchange traded funds in major exchanges in the world. We've started investing in the fourth quarter of last year. We invested 3 percent of the P157-billion equities portfolio, or about P4.5 billion," he said.
Based on their study, the developed markets, like US and Europe, were less correlated to the Philippine index. He said, when the market looks vulnerable, they will step in and buy stocks with good long-term stories.
"Little by little, we will be adding to our portfolio some exposure in this developed market, which historically has shown to be  less correlated to Philippines  and, therefore, overtime it should smooth out more volatile swings in our portfolio. We want to increase equity exposure to 30 percent to be able to buy, as the outlook is brightening for the markets," Vergara said.