THE quadplay services of Philippine Long Distance Telephone Co. (PLDT) is seen to improve its ailing top line, as the landmark offering heightens the company's position to target premium subscribers in the Philippines.
In its Industry Trend Analysis, London-based BMI Research said the incorporation of mobile services into PLDT's multiplay offering will help increase the telco's average revenue per user (ARPU), while enabling it to "build subscriber loyalty and preserve its dominance in the face of rising competition."
"Bundling mobile plans, together with other services, increases the incentive for users to migrate to postpaid mobile plans, and will have the effect of raising blended ARPU and lowering churn," the research agency said.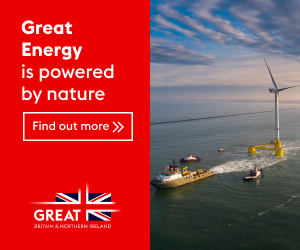 PLDT is the first market player to offer quadplay—the innovative bundling offer where mobile services are packaged with voice, data and cable television—in the country.
"In addition, PLDT's strategy of including a free iPhone in the new bundle could stimulate consumption of data, which is still low in the Filipino market," said BMI Research, a unit of Fitch Ratings.
For an additional fixed monthly fee, quadplay subscribers get a free iPhone with free 500 minutes worth of calls to Smart and PLDT landline subscribers; 2,000 texts to all mobile networks; 250 megabytes of Internet data; and unlimited music streaming via Spinnr every month, all conveniently charged to just one PLDT bill.
BMI Research also noted that Philippine economic growth will be sustained at an average gross domestic product growth of 5.86 percent over the next 10 years.
"We believe that bright economic prospects will create increased demand for converged mobile and wireline services. PLDT's new quadplay offer will therefore enable it to build its experience and brand in this segment," the research company said.
The quadplay offer will be available nationwide and is also seen as key to expanding the PLDT Group's subscriber base, which already accounts for over 70 percent of the country's competitive broadband market.
"Our quadplay service gives our customers not just the convenience of having these cutting-edge services under just one account, but they can also take advantage of seamless connectivity whether they're at home or on the go," PLDT EVP Ariel P. Fermin said. "We believe that this further solidifies our leadership in the broadband market."
PLDT HOME's new quadplay service add-on comes at the heels of its groundbreaking launch of triple-play service for PLDT HOME DSL subscribers in partnership with Cignal early this year and with the recent cutting-edge partnerships with two global content providers—iflix and Fox. These strategic partnerships allow over 75 million Filipinos to experience entertainment while at home and on the go.
The telecommunications titan's robust and expansive fixed and wireless networks with nearly 100,000 kilometers of fiber assets enable it to provide broadband-heavy services that underpin a digital economy.