"In the absence of sound oversight, responsible businesses are forced to compete against unscrupulous and underhanded businesses, who are unencumbered by any restrictions on activities that might…or threaten to bring down the entire financial system."–Barack Obama
The early years of this century were marred by a series of much talked-about accounting scandals and unprecedented bankruptcies by large public companies. One cannot forget WorldCom and Enron, and the Big 5 audit firm, Arthur Andersen. In the United States the incidents led to reforms, which included the shift from what used to be self-regulation of the accounting profession to another oversight body as mandated by the Sarbanes Oxley Act (SOX).
SOX created the Public Company Accounting Oversight Board (PCAOB), a private-sector, nonprofit corporation to oversee the audits of public companies and other issuers in order to protect the interests of investors and further the public interest in the preparation of informative, accurate and independent audit reports. With four fundamental functions of oversight on auditors (registration, inspection, standard setting and enforcement), the PCAOB oversees the audits of broker-dealers, including compliance reports filed pursuant to federal securities laws, to promote investor protection. The US Securities and Exchange Commission (SEC) approves the PCAOB rules and standards.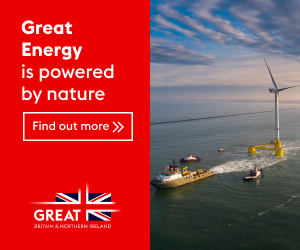 More than 2,000 public-accounting firms, including US firms and non-US firms, are registered with the PCAOB. The PCAOB conducts regular, periodic inspections of hundreds of those firms, but not all of them. An accounting firm registered with the PCAOB may or may not be inspected by the PCAOB.
It is interesting to note that PCAOB in its conduct of mandated tasks has instituted disciplinary proceedings among some of the inspected accounting firms. It settled 115 disciplinary orders as follows:
No. of Country  Orders  Year/s
Australia              1              2011
India                      5              2010 to 2015
Italy                       1              2013
Japan                    1              2014
Nicaragua            1              2014
United States    106         2005 to 2015
It also adjudicated disciplinary orders of 14 accounting firms from 2008 to April 2015. The firms involved were imposed sanctions and four of them (two from the US, one from Israel and one from Malaysia) sought review by the US SEC.
Two US accounting firms sought PCAOB's termination of bars or revocation of registrations.
The PCAOB's sources of information include tips, referrals and other data from the public. PCAOB's web site may be used to report information regarding potential violations of SOX or PCAOB rules. It appreciates data or information that may assist in its mission to protect the interests of investors through the oversight of auditors of public companies and broker-dealers.
Some of the Philippine practicing CPAs or accounting firms are registered with the PCAOB on account of their clients being publicly listed entities in the US. It is noteworthy that based on the public reports of PCAOB, no Philippine accounting firm or associated professional has been noted to have been accorded disciplinary order.
It is a practicing CPA's nightmare to receive a notice of PCAOB inspection and its subsequent proceedings should there be any substantive findings.
****
Dr. Conchita L. Manabat is the president of the Development Center for Finance and a Trustee of the Finex Research & Development Foundation. A past chairman of the International Association of Financial Executives Institutes, she now serves as the chairman of the Advisory Council of the said organization. She is also a member of the Consultative Advisory Groups of the International Auditing & Assurance Standards Board and the International Ethics Standards Board for Accountants.
She can be reached at clmanabat
@gmail.com.