ILOCOS Sur's Vigan City has been chosen as one of the Seven Wonder Cities of the World by the United Nations Educational, Scientific and Cultural Organization (Unesco) with plenty of reasons. Among them is what is considered a work of art, elegance and one-of-its-kind hospitality provided by Hotel Luna, one of the flagship destination hotels under the wings of Artstream Hospitality Management Group Inc. (AHMGI), and considered among the best hotels in the world, being a partner of World Hotels.
Museum hotel
CERTIFIED as the first and only museum hotel in the Philippines by tourism authorities, Hotel Luna redefines hotel experience in the Philippines through its Spanish-era ambiance and location in the heritage city of Vigan and legendary gracious hospitality of its management arm. The hotel was named after the great Filipino painter Juan Luna and is  in Gen. Antonio Luna corner Ventura de los Reyes Street in the well-preserved 16th century Hispanic town.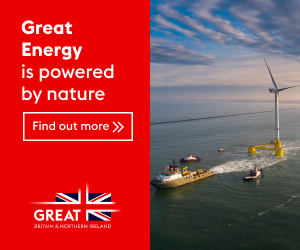 Opened on February 8, 2014, Hotel Luna is built from the solid two-story structure constructed in 1882 by Don Jose Florentino as a wedding gift to his daughter Doña Carmen Florentino, who married Don Honorato Romero Encarnacion in 1883. In 1990 the house was sold to Benigno Que and acquired in 2013 by the Stern Real Estate Development Corp., which later rationalized its property into one common management group, the AHMGI.
Built with a sense of history, most of the original structure was restored and transformed into a first-class museum hotel, which features the artworks of Filipino national artists, masters, painters and sculptors, such as Fernando Amorsolo, Napoleon Abueva, Vicente Manansala, Benedicto "BenCab" Cabrera, Mauro Malang Santos, Romulo Olazo, Federico Aguilar Alcuaz, Abdulmari Imao and Ramon Orlina in a grand sala museum. It devotes a space called Chula Saloon Bar to its namesake Luna, adorned with Luna's Chula painting series one and two.
While leading a personalized tour of the prestigious and magnificent hotel, Eric C. Cantila, Hotel Luna sales and marketing assistant, said the grand pieces are collected from donations through the MDS Foundation, which loaned the artworks for exhibit to Hotel Luna. In the hotel's information sheet, it was explained that the gesture was for seeing the hotel's vision of upholding Filipino heritage and culture through arts.
A connection to one's roots
DENNIS G. Doroja, who became Hotel Luna's general manager in November 2014, said the hotel's being a museum hotel lets people relate back to their roots and heritage.
"At the same time, it makes us aware that our culture through arts is rich. We are very rich in terms of culture, and through arts, we are able to showcase it," Doroja said.
Aside from its elegant and spacious rooms and suites and top-of-the-line amenities, Doroja said there's so much more for their guests to see that is free and for that matter, educational.
"It brings you back, making you understand who you are by having a knowledge of history through the artworks," he said.
Doroja said it is for this reason that Hotel Luna crafted the personalized touring service handled by a competent tour staff to make sure that hotel guests and the rest of the public understand the concept of the hotel and the artworks in relation to history. "This is a wholesome museum. And as a museum, it should be open to everybody. So we make sure somebody is able to explain the concept of the place, the art, the painting."
The tour indeed makes one acquainted with the richness of Philippine history. It brings the guest to the Comedor, the hotel's vibrant restaurant serving Ilocano cuisine with Spanish influence. It is an elegant function room adorned with 11 classic chandeliers of Swarovski crystals and various paintings. It is a 1,800-brick wall setting, all part of the original structure. It has two function halls with the bigger hall accommodating 120 persons and the smaller one, 30 persons.
Next is the Chula Saloon Bar, a chill-out lounge carefully designed to transform bar experience with the finest selection of wines and liquors and bar chow menus. It can accommodate 30 guests. It was created by noted designer and company head Eric Singson, who is also Ilocos Sur's congressman.
There is also the Azotea, a roof deck events area that showcases the beauty of Vigan's skyline and surrounding neighborhood. It is suitable for social events, corporate functions and wedding receptions up to 120 persons; the Boardroom, which is a function hall for board-room meetings for 16 persons, filled with priceless antique collections and artworks; and the Grand Sala, Hotel Luna's main art gallery, featuring artworks of the famous artists highlighted by Luna's works. It is also a multipurpose hall for suite rooms equipped with personal butler service.
Classic meets modern
IN Hotel Luna, one is awed with the perfect fusion of classic details and modern amenities to make its rooms and suites artworks in themselves. It has 44 elegant guest rooms and 10 suite accommodations with intricate border and ceiling details. Each room is user-friendly, equipped with orthopaedic beds, IR electronic lockset system, and state-of-the-art in-room communications and digitally wired entertainment systems, and other modern amenities artfully placed.
In its almost one year and a half of existence, Hotel Luna made an indelible impact on one of its guests. In one fully booked situation, the gracious host dealt with a guest and his family who asked the hotel management if they could park outside the hotel and sleep inside their vehicle. They were instead offered the hotel staff house, which was reorganized for their convenience, free of charge. For the hotel management and staff, Doroja said the experience was both challenging and rewarding for being able to weather the crisis and make an impression about their brand of service.
Wonder city and local government support for tourism and hotel industry
ASIDE from meeting the strict requirements and qualifications, it is no wonder Hotel Luna is promoted as one of the best hotels in the world, after it became a partner of the prestigious World Hotels, a group which sets high standards in choosing its partners.
"As an advantage of being a World Hotels partner, we are included in their promotion of the world's best hotels. But at the same time, it makes people around the world aware not only of our hotel, but also that there is such place as Vigan that exists and offers this kind of experience," Doroja said
While already a tourist city for a time now, the deluge of tourists and travelers to Vigan after it was named late last year as one of Unesco's seven wonder cities still came as a surprise for the hotel industry. With the public's renewed interest in this heritage city, Donoja said the support of the local government from the top to the bottom levels is a welcome factor in their effort to sustain the tourist industry's vibrancy.
"Being a wonder city affected us a lot. There was a sudden change when it comes to the number of travelers and visitors, it was overwhelming, so we needed to adjust to be able to accommodate all our guests, considering that Vigan is a small city. It made us aware that this is now the situation, we have an increased number of tourists," Donoja said.
This month ushered the opening of Hotel Luna's annex building which boosted the existing rooms with 17 additional rooms, offered at lower rates, but with the same standard and service as in the main hotel complex. The local government, through the offices of the congressman and mayor, as well as the barangay local government units, Doroja said, has been very supportive, through plans that would prevent congestion, such as the establishment of a central parking area where everyone could park their cars and the hotels could just pick and drop off guests from there, as well as a traffic plan.
"We have to do something to match the level of the progress and we have to control it, as well. And for this, we appreciate our local government and the fact that our efforts to be able to deal with our situation are well coordinated," he said.
Doroja invites the public to come and visit Vigan City, stay in Hotel Luna and experience Ilocano hospitality. "Hotel Luna is your gracious host in Vigan City. Come over and enjoy your stay with us. Learn the connection of who we are right now and our past. Let us try to reconnect with our rich culture and heritage through artworks. It's a learning experience for the adults, who might want to convince their children to understand and learn our history."
Image credits: Mau Victa