A PRESIDING judge of a regional trial court (RTC) has ordered a municipal mayor and those acting under his orders from permanently closing Ariel's Point, a popular diving resort, in Barangay Bel-is, Buruanga, Aklan.
An order issued by Presiding Judge Domingo L. Casiple of the RTC, Sixth Judicial Region, Branch 7 in Kalibo, Aklan, required Mayor Quezon F. Labindao of Buruanga, Aklan to cease and desist from further proceeding with the permanent closure.
The court order also prohibits Labindao and those acting under him "to cease and desist from exercising any act that will affect or tend to affect the normal course of business of Ariel's Point."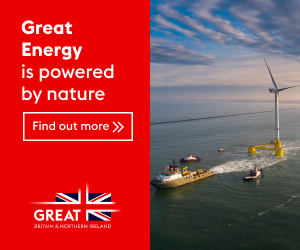 The court order was received by lawyer Marienne M. Ibadlit of the Ibadlit and Ibadlit Law Office on July 15, 2015.
Records showed that the petitioners (spouses Ariel and Remedios Abriam, et al) are the owners/operators of Ariel's Point, a cliff area and jumping site at Barangay Bel-is, Buruanga, Aklan, catering mostly to tourists coming from Boracay Island.
Alleging various violations ranging from nonpayment of correct taxes, regulatory fees to environment issues, the local government of the municipality of Buruanga, acting through the respondent (Quezon F. Labindao) who is municipal mayor issued a notice of permanent closure.
The notice of permanent closure and the subsequent actions of the persons acting upon respondent's orders in implementing the same have prompted the petitioners to file a complaint for certiorari, mandamus with urgent application for temporary restraining order (TRO) and/or preliminary prohibitory/mandamus Injunction.
The plea for issuance of a TRO and the subsequent motion for reconsideration were both denied by the court.
However, not long after, the Abriams asked for the issuance of a writ of preliminary prohibitory injunction allegedly on new developments needing urgent provisional remedy from the court.
After careful evaluation of the pleadings, documents and testimonies of the parties, the court, according to Casipli, was of the view that, without necessarily delving on the merits of the main case, the action of Labindao in ordering the closure of Ariel's Point allegedly on grounds of nonpayment of correct taxes and environmental violations, have not merely posed a threat to the proprietary rights of the petitioners (the Abraims) who, as owners of Ariel's Point, have built its reputation among tourists but more important, have in fact infringed upon their constitutional rights to due process.
Marlon Cabangon Sulat, a civic leader and barangay captain of Barangay Bel-is, spearheaded the support of various sectors, including investors, youth organizations, senior citizens, travel-oriented groups for the uninterrupted and normal operations of Ariel's Point. Buruanga municipality is the mother town of Malay town and Boracay Island.