Societies cannot be steered; but greed and love of luxury always predict national decline. -Ferguson's theory
AT the rate cases of plunder are heard at the legislative bodies, highlighted on the news and exposed in opinion columns of broadsheets, the existing modalities of addressing them may need major innovations and changes.
In a candid, no-holds-barred chat among yuppies overheard in a café, I thought, where is the future for them when there seems to be "moral bankruptcy." They could not imagine the extent of money plundered and how those charged or suspected could stomach what they have done.  One even translated the billions of pesos to how many hospitals and school buildings the money could have set up. New resettlement areas could have been completed for the informal settlers, the other guy said. One even speculated that the money could have modernized the Metro Rail Transits and the Philippine National Railway railroad system. The exchange of points of views further emboldened the comments. One shared what he thought should be the type of punishment befitting those guilty of graft and corruption.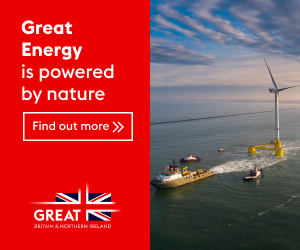 First, the fiscal office should quickly do its job and the verdict should be handed down by the court in six months from date of indictment. The ill-gotten wealth of the guilty ones should immediately be confiscated.
Second, for six months, the guilty plunderers will be paraded in key cities and towns wearing bright yellow uniform with a big sign saying, "I am corrupt and I betrayed my country." Under guard, they will be taking public transportation (the cheapest mode) to go to the different cities and towns. They will stay in the municipal or city jails they are visiting.
Third, after parading themselves in key cities and towns, they will serve as cleaners of all public toilets (eight hours' work daily, no Sunday and no holiday breaks) for a term of no less than 25 years. The term increases as the position of the person goes higher and the extent of guilt is greater. Again, on their bright yellow uniforms there will be a signage saying, "I am corrupt and I betrayed my country."
Fourth, considering the fact that there may be a number of guilty persons, they will be housed at the jail of the community/barangay where they maintain their respective residences. They will subsist on a provision for food similar to the other inmates. If they get sick, they will be under the care of the nearest public/community hospital. No special accommodations will be accorded even if some willing sponsors will pay for such accommodations.
Fifth, after serving their terms, they will forever be banned from holding any government position or run for any elective position.
What a way to punish plunderers Philippine style!
****
Dr. Conchita L. Manabat is the president of the Development Center for Finance and a trustee of the Finex Research and Development Foundation. A past chairman of the International Association of Financial Executives Institutes (IAFEI), she now serves as the chairman of the advisory council of the said organization. She is also a member of the Consultative Advisory Groups of the International Auditing and Assurance Standards Board and the International Ethics Standards Board for Accountants. She can be reached at
clmanabat@gmail.com