By Samito Jalbuena
ONE has to be a false prophet to take into account the future of the art market. It's difficult to predict. Except for a few theoretical constants, the big blue sky is open, and anything may occur.
Now what are some of those predictable "constants"? These might be obvious. A constant, after all, is something that presumably doesn't change. One prediction may be that the price of a work by Pablo Picasso or Fernando Amorsolo will most likely be higher in the future. This roughly translates to another constant: As demand increases, so does market price and perceived rarity and value.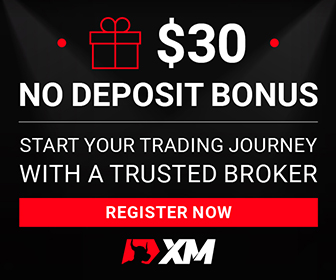 This means that works by acknowledged masters of the Renaissance and Baroque periods, along with the French Impressionists and other intensely collected artifacts, may be almost completely unavailable to the market. For the longest time, they have been acquired by global museums, robber barons and billionaire art collectors. Even today the works of a great visionary like Leonardo da Vinci is sharply limited in the market.
In fact, the last time a da Vinci was sold was in May 2013. The work titled Salvator Mundi went for an adjusted market price of $129 million. The rarity and valuation achieves sharper focus when we look at the other details surrounding the sale. First, it was a work that did not belong to the historically or traditionally accepted body of work of da Vinci. The work was, for the longest time, an attribution and latterly gained institutional credence when it was included in a National Gallery (UK) exhibition that was viewed by Queen Elizabeth II. Second, it was a rare private sale, not a public auction.
So as the saying goes, what will come around will go around. But aside from such constants, what few forks the art market may perhaps come across down the road, aside from da Vincis and Picassos getting more and more expensive? As aforementioned, the sky's the limit.
NEW OWNERSHIP STYLES
One guess is that art collecting may give way to renting or various other "channels of ownership." This means that, as prices go higher, alternative means of enjoying an artwork may be devised and monetized.
At present, such a future is already apparent. Aside from art businesses that rent out pieces for a fee, there are a few examples of exotic art ownership. There's to be a growing market for high-quality, limited-edition digital copies of artwork sold, or may in the future be sold, by sites like Sedition.com, TurningArt.com and ElectricObjects.com.
The latter start-up has even produced its own hardware, namely a computer with framed high-definition screen and integrated software to bring art from the Internet into every home. Preorders for the first shipment of the EO1, the name of the thingamajig that first saw light in a Kickstarter.com project, are, in fact, being accepted as of the moment.
Effectively, these examples give artists opportunities to produce original artworks which they can sell or keep, then create limited-edition runs of screen prints which can be released as a high-quality digital files. To limit copying beyond a stated edition run, such artifacts may be recorded in a public ledger on a Web server, such as a blockchain that "limits" and "controls" the operation of Bitcoin cryptocurrency. If an instance of an edition is not recorded on the ledger, the digital-art buyer must be aware that is not a sanctioned artifact.
Such a channel of ownership is a bit like carrying MP3 music files rather than CDs or vinyl records. This may become accepted practice as a global digital culture becomes a reality. One observer has called the likely future-perfect phenomena "Netflix for Art."
EMERGING MARKETS
Are there other possible futures for the art market? Of course there will always be a turn to new art centers in the periphery, away from acknowledged global art scenes like those of New York and London. Already a reality, China has gained a chunk of global art spend with at least $8.5 billion in annual returns. The same valuation may perhaps also go for the Middle East.
But another alternative future may see a down market for contemporary art in those peripheries. An upsurge of wealth and national pride in newly emerging economies may put the focus squarely on antiques and other representations of the country's past greatness, possibly at the detriment of the art of the moment.
Now what about the future of art that has been realizing a golden market since 1945? This may be a challenge. The art market, as we know it today, is largely a democratization of the market before that period. Prior to 1945, or the end of World War II, the art market was solely the demesne of the rich and the academic. The postwar art market was a product of the baby-boom generation which made it a reality that art can now belong on every wall.
But as time flies, we see changes in cultural patterns. Millennials, or those born after 1980, and future generations still to be defined may have a predilection for newer tastes and styles not belonging to the aesthetic sets of the moment. As the baby-boom generation hits retirement age, expect a shift. This will happen because, as people retire, they often downsize to smaller, more intimate lifestyle categories. This opens up a new world of possibilities. For example, what will happen to all the art that was bought and collected from 1945 onward?
Certain patterns of culture will change, but there will always be constants. We assume that one constant that cannot be changed is the love for objects that many aspire to possess.