ONE of my favorite movies which I like to watch over and over again (and I can count so many of them) is The Bucket List, not only because it stars two very fine and profound actors—Jack Nicholson and Morgan Freeman—but because what they accomplished in the movie was something that many of us can only dream about.
Ever since I saw this dramatic and moving movie, I have been (almost) practically trying to make my own bucket list because I want to experience life and the world and all my dream destinations, one by one on my own sweet time and pace, and not be driven by deadline or in the case of the two gentlemen in the movie, a terminal condition which gave them limited time.
What totally struck me about that whole movie were the two questions posed by Morgan Freeman to Jack Nicholson: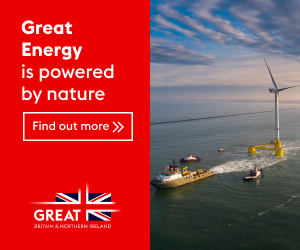 "Have you found the joy in your life?"
"Has your life brought joy to others?"
These two simple and basic questions have more or less grounded me in the way I now live my life and make my choices. I always tease my husband that he has at least found the joy in his life since my name happens to be Joy.
Now you may be asking what does the bucket list have to do with our column here which is supposed to tackle communications, public relations, marketing and even business matters?
Perhaps, the point I would like to make here is that it is advisable for everyone to have his own personal bucket list, or a dream, or something that may not even be related to work, but something that will keep you going, inspired, motivated and driven.
Speaking of a driven, accomplished and definitely a highly motivated person who can inspire us all, whether we're 16 or 60, I would like to cite this personal friend and colleague of mine who is one perfect example of someone who never stopped dreaming and daring. And who is always in the process of following her bucket list.
Carolina Esguerra Colborn had always dreamed of going to America ever since her mom, a public-school principal who dreamed and dared, went to America and became Carol's idol.
Carol was naturally intelligent, so she zoomed brightly through elementary, high school and college,  always at the top of her class. I witnessed this because she and I were both on the first batch of Filipino scholars accepted for six-year scholarships at the American School (now the International School) and even then, she graduated salutatorian. We both went to the University of the Philippines, and while I went to the College Of Mass Communication, she graduated with a BS in Mathematics, with an MBA and DPA.
After college graduation, Carol worked in US Multinational and swiftly climbed the corporate ladder. Before she migrated to the US in 2004, she was former president/CEO of BayanTrade, the e-procurement hub of the Philippines and managing director of SAP. She also served as the deputy commissioner of the Bureau of Internal Revenue, general manager of Megalink, the automated teller machine switch of banks, and vice-president of the Development Academy of the Philippines.
In the information-technology industry, she was the president of the Philippine Computer Society, founding chairman of the Information Technology Foundation of the Philippines, and founding president of the Knowledge Management Association of the Philippines. In the Southeast Asia Computer Confederation, she was the Chair of the Special Industry Group on Professional Standards and South East Asia Regional Computer Confederation Expo 1990, a biennial regional computer convention. Twice a recipient of the Most Powerful Women in IT Award, she represented the private sector in the National Information Technology Council.
"Been there, done that," could very well be Carol's mantra, but no, there would be more when after a failed marriage, she finally migrated to the US in 2004 and  settled with her eldest daughter in Seattle. While babysitting her grandson, she taught at the Seattle Central Community College, Central Washington University and Renton Technical College. Talk about multitasking.
Just going through her life activities and resumé leaves one almost breathless, but not Carol, obviously because in 2007, she met Bill Colborn on the Internet. Around that time, the movie The Bucket List had become a box-office hit. Like many of us, Carol became glued to the metaphor. Not too long after, she and Bill embarked on another journey, still in fulfillment of her American dream.
After their wedding in 2008, she and Bill started their "bucket list" cruise of North America in an recreational vehicle and then she started a blog documenting those journeys.
Today, she has published a compilation of her blogs into her first book aptly titled Carolina: Cruising to an American Dream, which chronicles how she started her dreams, and the continuing challenges she encountered and how she overcame them. Now she says she has proved to herself that dreaming and daring was the right thing to do.
I am in the middle of reading her book now and I encourage all of you to do the same. If you're genuinelyinterested, do take the opportunity to meet Carol at her book signing event in Manila from 3 to 6 p.m. on June 27, at the Fully Booked High Street, Bonifacio Global City, so you can meet this amazing woman who now prefers to call herself: Wanderer. Writer. Wife.
What an inspiration to all of us to dream and dare and fulfill our own bucket lists.
PR Matters is a roundtable column by members of the local chapter of the UK-based International Public Relations Association, the world's premier association for senior communications professionals around the world. Joy Lumawig-Buensalido is the president and CEO of Buensalido & Associates Public Relations.
We are devoting a special column each month to answer our readers' questions about public relations. Send your questions or comments to askipraphil@gmail.com.