WHO is this guy? Does his name ring a bell? What does he do?
The mere mention of this man's name will elicit a "Huh?" from those who may even know a thing or two about professional boxing. He is, and with all due respect to the former heavyweight champion of the world Mike Tyson, the most feared man in the middleweight division, if not the whole of boxing.
He is undefeated at 33-0 with 30 knockouts, at 90.9 percent, the greatest knockout percentage in the history of the middleweight division and one of the greatest in the sport. He's on a 20-fight knockout winning streak, meaning he has knocked out his last 20 opponents. The trainers of some of his victims have literally thrown in the towel to avoid their charge from absorbing more punishment.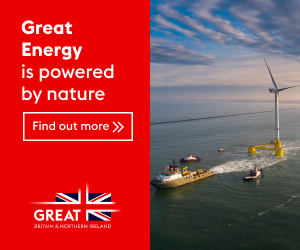 Analysts have compared him to our very own Manny Pacquiao, but with better defense, footwork and head movement, so I'd say a rich man's Pacquiao, perhaps? He is the reigning World Boxing Association (WBA) and the International Boxing Organization (IBO) middleweight champion, and looking to unify the division as the undisputed, and undefeated middleweight champion of the world. At 5'10 1/2″ he's one of the tallest champions in the history of the middleweight division and with that height comes a very long reach of 70 inches. This guy can therefore choose to box if he wants to, but that's not his style. Golovkin's style is aggression, he has power in both hands and will batter his opponent's head and body and body then the head.
He is No. 4 in The Ring's pound-for-pound rankings. He's never been knocked down nor knocked out in over 375 fights, so he has a solid chin and he can take a punch. His amateur record is an insane 345-5. The man can speak four languages: Kazakh, German, Russian and English, so this guy isn't just all about knockouts and punching power. According to him in an online article, he'd like to learn English more so that he can market himself better. Now, there's a smart man who isn't satisfied. He wants to learn more so that he can sell himself better to English-speaking boxing fans who have the money to buy tickets to watch his fights. Speaking better English will allow fans like me to hear his thoughts and to get a feel of how his mind works.
Speaking better English will allow him to convey his thoughts about certain issues about the sport of boxing and it may even open up business opportunities for him because, as we all know, boxing is not a lifelong career. In 2013 readers of The Ring magazine named him "Fighter of the Year." He was born on April 18, 1982, in Kazakhstan to a Russian father and a Korean mother. Two of his three brothers exposed young Gennady to fighting at an early age. I see Golovkin as more of a fighter than a boxer. Both of his brothers were serving their country's military when tragedy struck. His older brother, Vadim was killed in action in 1990, then another older brother Sergey, was killed in action in 1994.
At the 2004 Asian Amateur Boxing Championships which was held in Puerto Princesa in Palawan, Golovkin defeated our very own Christopher Camat to qualify for the 2004 Athens Olympics. His trainer is Abel Sanchez, who used to train former middleweight champion Terry Norris. Golovkin trains at Big Bear in California. He used to hold residence in Germany since 2006 but moved to Los Angeles late last year. He and wife Alina have a son, Vadim, who he named after his other older brother. Golovkin recently called out Miguel Cotto after one of his recent knockout victories but negotiations are under way for a fight against legendary British pugilist Carl Froch, who knocked out George Groves in his last fight in front of a raucous crowd of 80,000 at Wembley Stadium.
As proof that Golovkin is willing to fight the best and is not dodging anyone, he is willing to move up in weight at 168 lbs, the super-middleweight division, just to challenge Carl Froch with the fight possibly being held in the United Kingdom. Personally, I'd like to see this guy fight Miguel Cotto, then Canelo Alvarez, in that particular order, because Cotto is older and age is catching up on him. Either fight will be good for the sport of boxing as we won't see any dancing and running, Floyd Mayweather Jr. style.