KIA and Talk 'N Text hope to join Alaska at second spot with a win against separate foes in the Philippine Basketball Association (PBA) Governors' Cup on Tuesday at the Cuneta Astrodome in Pasay City.
The Carnival face Blackwater in the opener at 4:15 p.m., while the Tropang Texters battle sister team NLEX in the main game at seven in the evening.
Kia is coming off a thrilling 85-82 win over the Road Warriors, with Hyram Bagatsing nailing the game-winning three-pointer, while the Elite are fresh off a 10-day respite after beating Barangay Ginebra San Miguel, 83-77, in Dipolog City on May 16.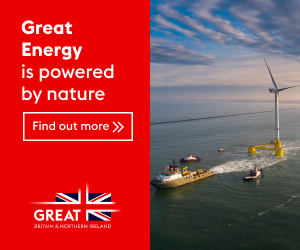 "Right now the players' confidence is very high. Our chemistry is improving every game," said Carnival acting coach Chito Victolero, who also drew a solid game from playmaker LA Revilla against NLEX for their second win in three games.
Revilla fed Bagatsing the game-winner. He also scored 15 points, along with Jet Chang. Kia managed to survive that match despite a poor six-point performance from Hamady N'Diaye. N'Diaye was averaging more than 20 points per game prior that contest.
The Carnival will be pitted against a rejuvenated Blackwater squad, which snapped its three-game losing streak at the expense of the Kings to barge into the win column.
Marcus Douthit led the Elite in their first win with 24 points, while Bambam Gamalinda and Reil Cervantes contributed 18 and 14 markers, respectively, for the team of Head Coach Leo Isaac.
Meanwhile, Talk 'N Text tries to make a follow up to their 104-103 squeaker against Alaska as it faces the skidding NLEX (1-3) in the main game.
Steffphon Pettigrew had a solid performance for the Tropang Texters with 27 points and 16 rebounds and he was supported by Matt Ganuelas-Rosser (17 points), Ranidel de Ocampo (13) and Larry Fonacer (12) in notching their second win in three matches.
Jordanian Sam Daghles is also giving Head Coach Jong Uichico quality minutes at the backcourt as Jayson Castro has yet to play in the season-ending conference due to injury.
The Road Warriors of Head Coach Boyet Fernandez have a new player in John Wilson, whom they acquired in a three-team trade with GlobalPort and Meralco.
Fernandez hopes to draw better performance from import Kwame Alexander against Talk 'N Text as their Iranian reinforcement Michel Madanly is not yet 100 percent.
NLEX is sitting at the cellar with a 1-3 win-loss mark along with defending champion Star, Rain or Shine and Blackwater.