"The assets needed to be an effective CFO have changed. In a customer centric-economy, intangibles, such as data, brand, talent and innovation, are central to helping businesses succeed. As a study shows, how CFOs embrace and adapt to these is going to be really important in the future."
Jamie Lyon
Corporate Sector Head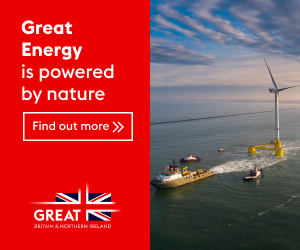 Association of Chartered
Certified Accountants
THE Association of Chartered Certified Accountants (Acca) and the Institute of Management Accountants (IMA) conducted a research among their 1,631 members from around the world inquiring about their views on the skills, experience and priorities for current and future chief finance officers (CFOs).
The survey was supplemented by interviews among senior finance professionals from a variety of entities.
The study disclosed five key factors that influence the finance function:
Volatility
Risk
Data
Technology
Talent
Economic volatility and risk pose challenges to the finance function. Amid the ever-changing economic landscape with its many risks, support for sustained growth is expected from the CFO. 
Massive data is now accessible and available, but only the right data should be culled and used effectively. The CFO has to deal also with the appropriate technology at optimum cost that will provide the "right tool" for the organization to further its strategic goals.
The quality of talent available to the CFO is vital in an organization's success. The study noted that the traditional career path of the finance professional has been affected by the outsourcing of the finance activities. J. Lyon says, "One of the biggest questions facing the future CFO function is this: Where will your future finance leadership talent come from? It's a critical question and businesses need to think very carefully about how they will develop the next generation of finance leaders."
I believe the cited challenges in the evolution of the finance function should be taken as windows of opportunities for the way forward. One cannot move forward by dealing with the evolving concerns juxtaposed against how things have been traditionally dealt with. The evolving finance function will deserve its rightful taskmaster, the 'new and upgraded CFO.'
If I may quote, " And no one pours new wine into old wineskins. Otherwise, the wine will burst the skins and both the wine and the wineskins will be ruined. No, they pour new wine into new wineskins."
Dr. Conchita L. Manabat is the president of the Development Center for Finance and a trustee of the Finex Research and Development Foundation. A past chairman of the International Association of Financial Executives Institutes, she now serves as the chairman of the Advisory Council of the organization. She is also a member of the Consultative Advisory Groups of the International Auditing & Assurance Standards Board and the International Ethics Standards Board for Accountants. She can be reached at clm@clmanabat.com