EIGHT years ago in 2007, I was fortunate to be invited to contribute my personal story to the book How to Make it in PR: PR Veterans Tell Their Stories by good friend and mentor Romy Virtusio.
Virtusio, together with another PR luminary Rene Nieva, earlier invited me to join a handful of local PR practitioners to the Philippine chapter of the International Public Relations Association (Ipra); our organization now running this column.
Having so much respect and admiration for these two gentleman colleagues who preceded me in PR, I accepted their invitation to be an Ipra member starting 2001. Not too long after their own terms as chairmen, they honored me again by electing me as national chairman of the Ipra Philippine chapter from 2006 to 2007.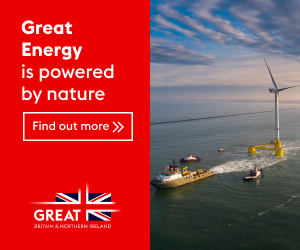 It was, perhaps, because of that position in Ipra that merited my privilege to be part of this milestone book which included some of the most reputable names in Philippine PR. To quote J.J. Calero in his foreword to the book: "Featured in the book alphabetically are Charlie Agatep, Joy Buensalido [the only lady, and the youngest in the group], Max Edralin, Rene Nieva, Pete Padre, Virgilio Pantaleon, Frankie Roman, Oscar Villadolid and, the editor and spirit without whose perseverance this book would not have been published, Romy Virtusio."
At that time I was in awe just to have been placed among these veterans because certainly my experiences were far and quite distinct from what these important men had gone through. But that must have been the purpose for my unique position as the only female and the youngest practitioner compared to them. I could relate my story addressed to the future young practitioners of PR from a woman's point of view.
I would like to revisit those 10 lessons I had identified in my life as a PR career woman and share them again here for the benefit of new graduates and young people who may be are considering a career in communication, PR, advertising, marketing and even social media. These are based on my over 30 years of working in the industry I have come to love.
1 Learn how to write and speak well. PR is a communication function so you must try to master these basic tools of the trade. Part of writing well is knowing the correct grammar, the proper way of addressing people and the right choice of words for different situations. The secret to winning good accounts is to present your ideas well both in written and oral form.
2 Practice, practice, practice! Treasure every aspect of your work experience as something you will bring with you for the rest of your life. This includes every little task you sometimes think is worthless, like writing minutes of meetings, call reports and letters, picking out gifts or souvenirs and calling up people to follow up on attendance. The saying "There are no small tasks, only small minds" is absolutely true.
3 Love people and learn how to deal with each and every type of personality whether you like it or not. If you are not a people person, PR may not be the career for you because this is where your patience and endurance with people will be tested to the limit. When you have people working for you, you must always recognize their contribution and good work for your company and motivate them to be better. They will be your company's assets.
4 Build your credentials, credibility and reputation. This can only be done over a long period of time with a lot of hard work, excellent performance and unquestioned integrity. You will only be remembered and appreciated if every project you handle is worth every peso spent on it; preferably more value than what was spent. But never sacrifice your integrity and name for the sake of money or short-term profits. You must genuinely believe in the product, person, or institution you are promoting.
5 Be genuinely sincere in all your dealings. As a PR person, you will find that people will tend to question or doubt your sincerity because they always assume it is just a job for you to be "nice." Sincerity means you should also be able to tell the truth even in difficult situations. For example, if your client needs to be told that his product still needs improvement and may not generate sufficient positive reaction, it is your job to give him the truth. Being sincere also means you should take care of your friends, especially during their most challenging times when they're sick or are lost. Your friendship should be consistent even during challenging times.
6 Embrace technology and make it work for you in communication. I started in PR with only the typewriter and the telephone as our tools, but now everything is amazingly digital. Computers, laptops, mobile phones, iPads, camera phones and all kinds of gadgets make communication way too easy and quick. The rise of social media is also something that has drastically changed the practice of PR in the last 10 years.
7 Learn how to identify mentors, creative people, friends or clients who have admirable qualities. Pick out their best character traits and values which you can adopt or apply to your own situations. Experience is the best teacher, so don't be afraid to ask these people how they became successful and if they're not selfish or insecure about themselves, chances are they will share their secrets with you. Go with winners and you will be one, too.
8 Think positive. Despite the many negative things going on in the world, you must strive to make a difference by focusing on positive thoughts and positive action. When you make mistakes, acknowledge them, remember not to commit the same mistakes again and move on to improve yourself and your work. I always like to say I have found my niche by fostering positive PR.
9 Take up an advocacy or good cause, which will be your way of giving back to your community and to the disadvantaged. If you are too busy with work to get personally involved in a continuing cause, you can start by volunteering for one day activities which are offered by various organizations. If your company or clients have some worthwhile causes you believe in, you can also start by joining them and work your way toward making your involvement more long term. The important thing is that you should give back either in terms of cash, time, or talent.
10 Spend more time or, at the very least, the same amount of time you put into your work, with your family or the people you love. Work is one important aspect of your life but if you want to be successful both in your career or business without sacrificing your own personal life with your family, then make sure you spend equal if not even more time with our family. Give them the same passion, devotion, and commitment you give to your work.
For more stories on how PR veterans succeeded in PR, get a copy of the book How to Make it in PR from Context Innovators & Resources International Inc. by sending an e-mail to postmaster@contextinnovators.com or calling +632 631-9479 or +632 727-5251.
PR Matters is a roundtable column by members of the local chapter of the UK-based International Public Relations Association, the world's premier organization for PR professionals around the world. Joy Lumawig-Buensalido is president and CEO of Buensalido & Associates Public Relations.
We are devoting a special column each month to answer our readers' questions about public relations.  Please send your questions or comments to askipraphil@gmail.com.