"Music is a higher revelation than all wisdom and philosophy.  Music is the electrical soil in which the spirit lives, thinks and invents."
~ Ludwig van Beethoven ~
WE all have our ways of spending time leisurely. Belonging to the flower children generation, I grew up being entertained by listening to the radio, then, by watching television and of late, surfing the 'Net. My preferred entertainment through all of these media is music.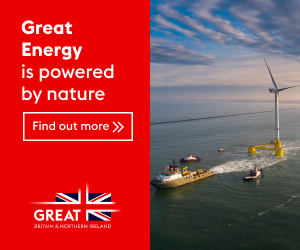 Music can express and elicit different feelings. It can change one's mood. It can make one laugh. It can inspire. It can also heal one's sore feelings. It can bring back memories.
The melody complemented by fitting lyrics create wonderful songs; songs that express one's feelings and thoughts. Telenovelas are not complete without a theme song. Films are flat and dry without the accompanying film score or background music. Lovers have their favorite songs. Countries have their own national anthems, schools their own school hymns or alma mater songs. Jingles sell products in advertising. And if it catches on, it is retained in the consumers' mind. Exercising becomes enjoyable (and tolerable) with background music. Yes, life does not seem to be complete without music. And I suppose when one looks back, one can imagine a fitting "soundtrack of one's life." So thank God for great musicians. Good songs can make composers, lyricists and singers shine. Music is big business, too.
Allow me to cite two sets of memorable lyrics and hope you can sing the pieces—
Some day I'll wish upon a star
And wake up where the clouds are far behind me
Where troubles melt like lemon drops
Away above the chimney tops
That's where you'll find me
       You are the one who makes me happy
When everything else turns to gray
Yours is the voice that wakes me mornings
And sends me out into the day
You are the crowd that sits quiet listening to me
And all the mad sense that I make
You are one of the few things worth remembering
And since it's all true
How could anyone mean more to me
Than you?
As we are in the month of February, let us hum or sing our favorite piece. Let us spice up our day (that may have very challenging or dull encounters) with our favorite music played in our mind; perhaps, our favorite love song or the song we remember being sung to us by somebody dear to us. Let us be kind to ourselves and enjoy our favorite piece. Surely, it will change our disposition for the day.
As Plato said, "Music gives a soul to the universe, wings to the mind, flight to the imagination and life to everything."
Dr. Conchita L. Manabat is the president of the Development Center for Finance and a trustee-treasurer of Children's Hour Foundation. A past chairman of the International Association of Financial Executives Institutes, she now serves as the chairman of the Advisory Council of the said organization. She is also a member of the Consultative Advisory Groups of the International Auditing & Assurance Standards Board and the International Ethics Standards Board for Accountants. She can be reached at clm@clmanabat.com
The opinions expressed here are the views of the writer and do not necessarily reflect the views and opinions of Finex. Free Enterprise is a rotating column of members of the Financial Executives Institute of the Philippines appearing every Wednesday and Friday.