An ethical dilemma involves a situation that makes a person question what the 'right' thing to do is. Ethical dilemmas make individuals think about their obligations, duties or responsibilities.
Institute of Business Ethics
ACCORDING to the London's Institute of Business Ethics, dilemmas can be highly complex and difficult to resolve. What makes dilemmas challenging to address is not the choice between right and wrong. For, if such is the case, choosing right is always the preferred option. Rather, the tough choice could be between two right options that may have different, or even conflicting, consequences.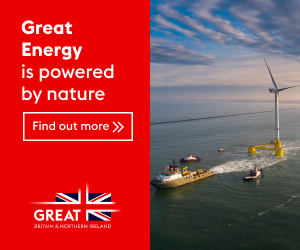 Before the narrative becomes confusing, allow me to present a scenario for better understanding.
Juan, a newly recruited internal auditor of a major corporation, uncovered in his review of the company's operations that, in the last quarter of the year, surges of booked sales happened toward the last weeks of the three months under review, and almost 40 percent of such sales are reversed at the beginning of the following month. A further probe showed that this has been "a norm" since the new president (formerly the head of Marketing) took over from the retired president six months ago. The incumbent president happened to be the one who invited Juan to join the company, and is a good friend of Juan's father.
The situation calls for the internal auditor to make disclosure of the uncovered finding, which is the right thing to do. On the other hand, Juan knows he owes his job to the president.  His reporting the finding will put the president in a bad light and may cause the loss of the president's job, Juan's job and the friendship between Juan's father and the president.
Ethical dilemmas are complicated maybe because they require a decision between right and right (depending on one's viewpoint). Dilemmas keep people awake at night and drive them to think and think.
The foregoing is a very simplistic illustration of an ethical dilemma.  Highlighting it in this article may be timely in the light of the many probes involving magnitudes of amounts of public funds and known personalities in public service amid concerns of increasing poverty despite reported economic growth. Everybody is claiming to be truthful with clear conscience. Everybody advocates the straight path.  One cannot help but wonder. Are there many truths? Are there many straight paths? Are those concerned personalities sensitive to dilemmas that they should have?
Dr. Conchita L. Manabat is the President of the Development Center for Finance and a trustee-treasurer of Children's Hour Foundation. A past chairman of the International Association of Financial Executives Institutes, she now serves as the Chairman of the Advisory Council of the organization. She is also a member of the Consultative Advisory Groups of the International Auditing and Assurance Standards Board and the International Ethics Standards Board for Accountants. She can be reached at clm@clmanabat.com