THE 2016 presidential hopefuls should learn lessons—from their success and failures—from past Philippine p
residents in the last 50 years. Learn from their charisms and avoid their Waterloos.
Hindsight, of course, lends us a 20/20 vision that sharpens our judgment of history. We can, likewise, say like the old Pepsi Cola advertisement of that the Philippines is a product of our choices for president.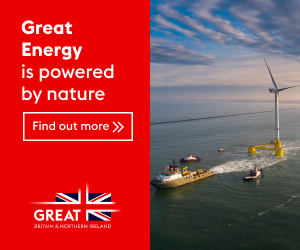 All past presidents through years, from 1965 to 2015, had their shining moments worth emulating by students of Philippine politics. They also have dark phases to be avoided by those who want to be president in 2016.
Even the much-derided dictator Ferdinand Marcos had "branding sense." He wanted a strong, macho image of the Philippines by imposing an iron-fist martial law regime in 1972, where he constituted a "committee of one" in making decisions for the entire country.
Often seen in impeccable barong Tagalog, Marcos imbued his leadership with the image of the macho man. Faking war medals to boost his war-hero image, showing off a sculpted torso, while shadow-boxing before a sycophant media  (till that body gave way to lupus) and speaking in a managed baritone voice  were samplers of his feeble attempt to project a "strong leadership" image.
The strongman Lee Kwan Yew of Singapore merely laughed off Marcos's public posturing.
Marcos marri
ed the tall Visayan Imelda Romualdez, who had the beautiful face of Venus and a soaring singing voice—both of which Ferdinand did not have. Psychologists often say we love the person we want to become and, through marriage, become them by inspired osmosis.
Cory Aquino had set an exemplary behavior in office that became the standard that measured all chief executives that came after her. Cory's charisma was derived from her simplicity and her disdain for the trappings of power and politics.
The one least desirous of the presidency, she refused a constitutional window to seek reelection because, to her, restoring democracy was a goal already met.
Apolitical and stubbornly independent, Cory defied political friends and the Catholic Church by endorsing Fidel V. Ramos for president, he who came from a ragtag group of the Lakas Party of a Protestant by faith.
Inherited peace and order problems (threats from both leftists and rightists), sporadic energy blackouts and a faltering economy (due to coups).
Ramos, a West Point graduate, a practical engineer and an MBA holder, put his studies to use to confront these problems.  Had the Asian financial crisis of 1997 not get in the way, he would have been a truly great president.
He broke up cartels and monopolies, created a budget surplus by privatizing valuable government assets and employed a carrot-and-stick policy on the mischievous rebels on either side of the political fence.
Joseph Estrada, next to his fallen movie-star buddy Fernando Poe Jr., connected the most with the great masses even today. He was humble enough to know his limitations and assembled one of the best shadow Cabinets in recent memory composed of pro-people whiz kids.
But, of course, we know that this Cabinet was superceded by Erap's "midnight Cabinet," which was itself blind-sided by blue whiskey, women and jueteng that eventually led to his downfall.
Estrada talked a
nd acted tough on screen and outside it. He answered the Muslim separatist movement's belligerence with bombs, tanks and mortars and wiped out their camps in Mindanao forever.
Meanwhile, Gloria Macapagal-Arroyo was the true-blue workaholic, and an economics teacher obsessed with numbers. Numbers like BOP surpluses or deficits, foreign exchange rate, interest rate, inflation, among others, came out regularly of his mouth. But, apparently, she did not have much emotional quotient.
GMA had a Mike Arroyo as Ferdinand had his Imelda. The cunning cabalen had become Machiavelli himself to survive the coups and impeachment threats inspired by her electoral cheating, graft and human-rights violations during her nine-year presidency.
Manipulative, GMA had the US's support by projecting an antiterrorist leader's image in the Asean and by her golf-and-cash
diplomatic maneuvers exemplified by the ZTE deal, for example.
President Aquino knows he is a child of destiny (elevated to the presidency by his mother's sudden death) and the future not always in his hands. He has grown into the presidency by topping approval ratings in his first three years and sec
uring international accolade for good governance.
The so-called Exit polls conducted by the Social Weather Stations on presidents as they leave office show how graft has become a major issue among Filipinos. Graft-prone Marcos was, of course, deposed via the People Power revolution. Erap and GMA, both perceived as corrupt, exited with low approval ratings of (+2) and (-45), respectively.
In contrast, the clean Cory image and the performer Ramos left the office with (+5) and (+9) ratings, respectively.
The 2016 presidential wannabes with moist eyes toward Malacañang, therefore, should study the making and unmaking of past Philippine presidents.
Marcos had iron leadership qualities but denied his people bread and freedom. Cory restored democracy by the ways of democracy but could not control her soldiers. Ramos worked for a balanced national budget via austerity measures and privatization but inexperienced in dealing with international financial crisis, like that in 1997. Erap had masa appeal, but betrayed the people with his corruption.
GMA exercised sound fiscal management, but allegedly cheated at the polls and tinkered with the budget. P-Noy has outstanding macroeconomic success, but growth has not been inclusive, with many Filipinos still dirt poor. P-Noy has clear international leanings, clearly pro-American and faced China boldly in territorial disputes
without blinking.
Copy the good and junk the bad is a sound advice as any.
*****
Former banker Bingo Dejaresco, is a financial consultant, media practitioner and political strategist. His views are personal and do not necessarily reflect those of Finex. You may contact him at dejarescobingo@yahoo.com.