WE know what you're thinking: Bucket lists are for old people. As in, Jack Nicholson and Morgan Freeman old.
But you don't have to wait until you're a senior citizen to start living, says Jennifer Geis, who turned 30 recently.
Last fall, Geis made a list of 14 things she wanted to do before turning 30. On it: buy a house, ride a roller coaster, start grad school and go surfing in Hawaii.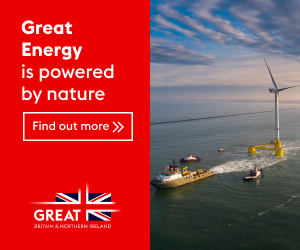 Geis, who lives in Prairie Village, Kansas, and works as a project manager at Cerner, a technology provider for health-care systems, says she was inspired to make her bucket list after her husband's cousin's daughter was diagnosed with leukemia. Life is short, Geis realized, and no one knows how much time is left.
That epiphany inspired Geis to act on things she'd always wanted to do, like donating her hair to a nonprofit organization that makes wigs for cancer patients.
"I kept teetering," she says. The diagnosis of her relative, whom she considers her niece, pushed her over the edge. "I thought 'Oh, no. We are cutting the whole 10 inches.'"
Anyone can benefit from making a bucket list, says Parkville, Missouri-based life coach Jason Ayers, who advises his clients to list out their life goals.
"Without goals or priorities," Ayers says, "the danger is to live in a reactionary or passive mode."
Ayers says that temporarily living in reactionary mode is OK, especially when something unexpected happens (say, you get laid off or lose a loved one). But if you want to make the most of your life, you have to figure out what you want and go for it. Making a list helps you do that.
"It becomes a focusing device," Ayers says. "It's like a lighthouse in a storm, and you're the ship. You can get tossed around, but use the lighthouse as a point of reference."
Who isn't getting tossed around these days?
The economy has hit yet another rough patch, and there are areas of the country still reeling from disasters both natural and man-made.
Those things have a way of making you feel powerless. But, as Oprah said on her farewell show, everyone has the power to change his or her life.
"Don't waste any more time," Winfrey says. "Start embracing the life that is calling you."
Geis hasn't always done that. She says that for a couple of years in her early 20s, she was totally submerged in work. Now that she's married and has established a career, she's taking time to focus on herself before taking the next life step: starting a family.
That window between starting a career and settling down is larger than ever among millenials, the generation that includes anyone born after 1980. Only 1 in 5 millenials is married, and only 1 in 8 is married with kids living at home, according to a 2010 report on millenials by the Pew Research Center. Twice as many baby boomers were married or married with kids at that age.
That leaves Geis and other young adults with more time to focus on themselves (and their bucket lists).
It leaves them with more money, too: Geis says she and her husband probably wouldn't have been able to put 20-percent down on a new home and take a three-week trip to Australia, New Zealand and Bora Bora in the same year if they had kids.
Taking a dream vacation before having kids is also on Bri and Zach Ellis's bucket list. The 23-year-old newlyweds, who moved from San Diego to Lee's Summit, Missouri, last summer, say they want to backpack across southern Europe after Zach finishes his master's degree. But the couple isn't putting their bucket list on hold until then: Last year, they wrote down all the things they wanted to do while living in the Kansas City area. They wanted to get a dog, find the city's best barbecue, dance in a fountain, camp in the Ozarks and play in fresh snow. They still haven't danced in a fountain or found the best barbecue (but Oklahoma Joe's is in the lead).
It's good to have big and small goals in life, Ayers says, even if you can't afford those big goals just yet.
"Maybe now is not the time to take an extended leave from work to hike the Appalachian Trail," he says. "But, perhaps now is the time to add something like this to the list to give yourself something to look forward to on the other side of a poor economy."
Nate Larkins, 32, has been looking forward to checking one item off his bucket list for 10 years. That's how long he's dreamed of becoming a teacher. Recently, Larkins decided to ditch a successful career in computers to earn his degree in elementary education. Larkins, who lives in Kansas City, says he will almost certainly earn less as a school teacher. But he says there are more important things than money.
"For me, it's about giving back what was given to me as a child," he says.
This isn't Larkins's first leap of faith: He has been skydiving and scuba diving in Hawaii. He has also run two marathons and is working on riding in the front seat of every roller coaster in the country.
Riding a roller coaster was on Jennifer Geis's bucket list, too. On her 30th birthday, she took the day off and went to Worlds of Fun and Oceans of Fun by herself (none of her friends share her love of roller coasters). There, she rode the Mamba and Patriot roller coasters twice and braved four water slides.
That left only one item on Geis's pre-30 bucket list: A dog. She says she and her husband have decided to wait until they're settled in their new home to get one. Geis also wants to go to China, visit her sister after she has her baby, and—sometime in the next couple of years—have a baby of her own.
"My life's not ending at 30," Geis says. "I'll be making a bigger and greater list."
Sarah Gish