THE Worldwide Fund for Nature (WWF) said the population of the tamaraw, the country's rarest endemic land animal, has risen to 382.
This figure is a big leap from the population of less than 100 heads in 1969.  WWF has recently reported that the global wildlife population had shrunk by 52 percent in the last 40 years.
Due to strong conservation efforts, the tamaraw population has made a comeback in Mindoro, the only island to harbor the rarest species of buffalo.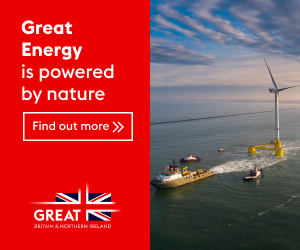 A collaboration of the Department of Environment and Natural Resources, Tamaraw Conservation Programme (TCP), Far Eastern University (FEU), WWF and Mindoro's indigenous Tau Buid tribesfolk, the Tamaraws Times Two project aims to double the number of wild tamaraw from 300 to 600 by 2020.
"We counted 382 heads during our annual survey in April—a big improvement from the 345 recorded in 2013, and the 327 we saw in 2012. We're also seeing more juveniles—a sure sign that population recovery is under way," reported Rodel Boyles, TCP head and Mounts Iglit-Baco Park superintendent. Differentiated from the larger and more docile carabao (Bubalus bubalis carabanesis), the stocky tamaraw (Bubalis mindorensis) bears distinctive V-shaped horns, a shorter tail and a scraggly coat of chocolate to ebony fur. Adults stand 4-feet tall and average 300 kilos—half as much as a typical carabao.
An estimated 10,000 tamaraws thrived in Mindoro in the early 1900s. The population was decimated by widespread logging, hunting and an outbreak of cattle-killing rinderpest in the 1930s.
Just a few hundreds survive atop the grassy slopes and forest patches of Mounts Iglit, Baco, Aruyan, Bongabong, Calavite and Halcon in Mindoro today. Except for calving cows, adult tamaraws are mostly solitary. Cornered or threatened, they can be aggressive, chasing their foes up to a kilometer.
They are extremely tough, and hunters have long claimed to have emptied entire assault rifle clips into charging bulls, to no avail.
The tamaraw is classified as critically endangered—the highest risk rating for any animal species.
Four national laws protect it from poaching—Commonwealth Act 73 and Republic Acts 1086, 7586 and 9147. Conservation efforts date back nearly 40 years.
"We aim to synthesize improved park management with enhanced population-survey methods. Adding new survey sites and deploying motion-activated camera traps, for example, shall give us a clearer picture of tamaraw numbers—especially in areas too remote to study effectively," said Joel Palma, WWF-Philippines Conservation Programs head.
"Empowering adjacent communities for the protection of tamaraw breeding, grazing and wallowing areas is also crucial in boosting numbers," he added.
State-of-the-art camera traps deployed by WWF and TCP in Mindoro's Iglit-Baco Natural Park have also revealed new images of Mindoro's rarely seen fauna—suggesting that enhanced park management has buoyed more than tamaraw numbers.
The cameras have captured images of Philippine brown deer (Cervus mariannus); Philippine warty pigs (Sus philippensis); and red jungle fowl (Gallus gallus); the wild form of the domestic chicken.
The Tamaraw Times Two project aims to revitalize much of Mindoro's deforested mountain habitats, promoting a holistic "ridge-to-reef" approach. Healthy peaks and forests translate to a better-managed source of water, so essential for the vast ricelands of mindoro's western floodplains. Healthy mountains, in turn, are conducive to productive coasts and coral reefs, a source of seafood for millions.
"It is doubtless that the tamaraw population stands at its highest in years," FEU President Dr. Michael Alba said.
FEU's school emblem bears the horned visage of the tamaraw.
"More than any other animal, it is a symbol of Filipino pride and ferocity. That our allies have counted 37 more heads from last year proves we're on the right track."
The Philippines celebrates Tamaraw Month this October.
With Jonathan Mayuga
Image credits: Gregg Yan/WWF