IN her own blood, on November 6, 1672, Saint Mary Margaret, acknowledging her nothingness and abandoning the world, wrote her vows: "I belong forever to my Beloved; I am forever His slave, His Servant, His creature, since He is all mine and I am His unworthy spouse," narrates Msgr. Leon Cristiani in Saint Margaret Mary Alacoque and the Promises of the Sacred Heart.
This is not her first vow of chastity, though. In her autobiography, at a Mass in Chateau of Corcheval in the house of her godmother, Madame de Fautrieres, when she was four or five years old, without knowing what the words meant, she said: "O my God, I consecrate my purity to you and I make a vow of perpetual chastity to you."
It was Jesus who helped her recall these words when she complained about the directive of Fr. Pere Rolin, SJ, the spiritual director, to write her autobiography.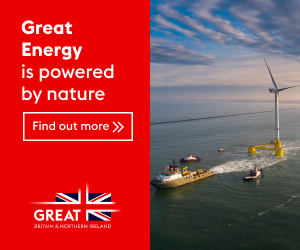 Jesus said:  "Dost thou not know that I am the eternal memory of My Heavenly Father, by whom the past and the future are, as the present?"
"Write, therefore, without fear according as I shall dictate to thee, and I promise thee, the unction of My Grace in order that I may be thereby glorified."
Chosen soul
Saint Mary Margaret was born on July 22, 1647, the feast of Mary Magdalene, in the Diocese of Autun, France.
Her father, Claude, is a royal notary who also functioned as a judge, thus, an important person in France. Her mother is Philiberte Lamyn. Of the seven children, only three survived, Mary Margaret, a priest and a married sister.
She attended a school administered by the Urbanist Poor Clares of Charolles. So eager was she to do everything the nuns did for she regarded them as saints.
When she was 11, she was stricken with rheumatism that rendered her bedridden for four years. Even walking was a feat, for her bones were coming through her skin.
In prayers, she made a vow to the Virgin Mary that, if cured, she would be a religious. On her knees and kissing the ground, she recites her Hail Marys.
After four years of devotion the Blessed appeared to her: "My daughter, I am surprised that, you serve me diligently," and she was healed. At 18 she dressed elegantly and attended parties and her mother wanted to marry her off. For six years, she struggled between becoming a nun, pleasing and caring for her sick mother.
Her hesitation to enter religious life was resolved after her confirmation in 1671 when she was 22 years old.
On June 20, 1671, she entered the Visitation Seminary of Paray-le-Monial, and was clothed on August 25, 1671.
In her Autobiography by Tan Books and Publishers, she wrote that as her profession drew near, she was told that, she "was not capable of acquiring the spirit of visitation."
Jesus told Margaret to tell the Mother Superioress, Marie Francoise de Saumaise, that "she need not fear to receive Mary Margaret.
"I answer for thee, and that if she will trust me, I will be thy surey."
Mary Margaret was professed on November 6, 1672, and was assigned as a nurse aide to Sister Catherine August Marest.
On her profession Margaret wrote in her autobiography that Jesus appeared to her "all-torn and disfigured." He told her to be always ready and dispose to converse with him. "Let me do everything in its time; for I will have thee now to be the sport of My love, treating thee according to its good pleasure; as children treat their playthings; thou must, therefore, abandon thyself blindly and without resistance, allowing me to please Myself at thy expense; thou wilt losing nothing nearby."
'Beloved disciple of my heart'
The first revelation of Jesus to Saint Mary Margaret was on December 27, 1673, the Feast of Saint John the Evangelist.
She was in the chapel when she felt a powerful presence that she forgot who she is. Jesus asked for her heart and placed "it within His own adorable heart."
She saw her heart as a "tiny atom consumed in a flaming furnace," and, as Jesus gave it back, said:  "Beloved, here is a pledge of my love…to consume you until your last moment…I now call you the beloved disciple of My heart." His first message was written by Rev. Émile Bougaud in Life of Saint Mary Margareth Alacoque: "My Divine Heart is so passionately in love with men that it can no longer contain within itself the flames of its ardent charity. It must pour them out . . . manifest itself to them with its precious treasures, which contain all the graces they need to be saved from perdition."
She kept the incident and the pain she continuously felt to herself. Every first Friday, the wound on her side reopens and mysteriously "a precious pledge of Jesus's love to consume her until her death as "the beloved disciple of my heart."
His love met with coldness and rebuff
The second revelation was on the first Friday, on the Octave of Corpus Christi in 1674, while the Blessed Sacrament was exposed.
In her autobiography, Mary Margaret narrated that Jesus presented his divine heart on a "throne of flames, resplendent than a sun, transparent as crystal with the adorable wound surrounded with crown of thorns," to signify that, in His incarnation, the cross was placed, which caused Him the sorrow to be inflicted by "humiliation, poverty, pain and scorn to His sacred humanity." Jesus made known His intense desire to be loved by men and snatch men from perdition where Satan was leading them in throngs. And, for his love, Jesus received only "ingratitude."
"This is much more painful to me than all I suffered in my passion…they meet my eager love with coldness and rebuff," He lamented.
Jesus told her, "Console and rejoice Me by supplying as much as you can for their ingratitude." Unable to endure the burning flame that enveloped her, the sisters brought her unconscious to Mother Superior Saumaise.
With 60 consecutive fevers and bodily pain, Mary Margaret was apparently dying.
The mother superior commanded her to ask God to get well as a "sign of supernatural character." Margaret obeyed and, after a short prayer, she was well. Embarrassed, the Mother Superior entertained prejudices and consulted learned people, according to Bishop Bougaud. She refused to divulge her supernatural experiences to Fr. Claud dela Colombiere who was invited to give a pious conference to the community.
Only after Jesus told Margaret, "Behold him whom I send thee," did she open her heart to the priest.
Last great revelation
A heart aflamed and five wounds shining like five suns was witnessed by Mary Margaret on June 16, 1675, a Friday within the Octave of Corpus Christi on the tabernacle.
Still complaining about man's ingratitude, she was instructed to receive Holy Communion on the First Friday of each month and, on Thursday 11 p.m. to Friday, share His mortal sadness in prayer to lessen the anguish of abandonment by His apostles" in the Garden of Olives.
But Jesus is offended most by hearts consecrated to Him who act, too, with "irreverences and sacrileges, coldness and scorn." She noted this in her autobiography. "But what I feel the most keenly is that it is hearts which are consecrated to me that treat me, thus." Mary Margaret suffered in secret the band of fire around her head, the pain of a wound on her side, the weight of a cross so heavy. To sisters in the community, she is an enigma with all her maladies, sudden cures, sudden lapses, thus, accused her of "living in delusion, possessed by the devil so others sprinkled water when she passed."
The devotion to the Sacred Heart started on July 20, 1685, Feast of Saint Margaret when "a small ink etching representing the Divine Heart" was placed on the convents altar.
She died on October 17, 1690, at age 43, smiling like a tired child, whispering "Jesus" softly as she bowed her head.
She was declared venerable on March 30, 1824, beatified on September 18, 1864, and canonized on May 13, 1920.
Father Claude de la Colombiere was canonized on May 31, 1992.
The Feast of the Sacred Heart was extended to the Universal Church on August 23, 1856.
Santiago is a former regional director of the Department of Education-National Capital Region. She is currently a faculty member of Mater Redemptoris College, Laguna.
Image credits: Wikipedia Commons