I KNOW that, to a certain extent, my health is back to normal after I was able to chase a packed bus during rush hour to get a ride and then squeeze myself inside an overcrowded World Trade Center (WTC) in Pasay City for the opening of an annual agriculture expo.
No, I am not about to replace doing this column for some farm equipment and then move to some far-flung place to become a farmer.
Duran Duran's Roger Taylor did that in the mid-1980s. He quit on the band at the height of its massive popularity to become, yes, you guessed it, a farmer. I guess that would have been a cool idea for me to do, too. But then again, I am not even remotely close to his popularity, and let alone his bank account.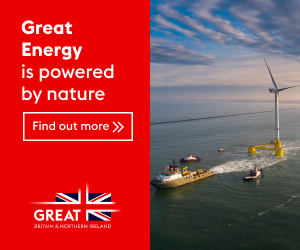 I was at the WTC to check on the French pavilion that housed six companies that participated during the three-day Agri Link 2014, which closed on Thursday.
France has been participating in the expo for the past nine years through the efforts of the French Chamber of Commerce and Industry in the Philippines.
What is very much evident to me when I was at the French pavilion was the hard work of Managing Director Steven Rouche along with the rest of his team. It was a small sample of the success they have achieved over a short period of time.
Here is the thing. Over the past six months, they have increased their membership by more than 46 percent and is now one of the rising French chambers in Southeast Asia. As a result, it is also now getting serious looks from a wide range of companies.
By May next year, bigger things will happen, as they will be bringing in a large delegation from France to look at potential investment opportunities in the country.
Aside from investments, two-way trade between the Philippines and France is also on the rise. Last year France was the Philippines's 14th leading trade partner, with trades sharply rising by 55 percent to $1.94 billion. Over the past five years, trade between the two sides has increased by at least 22 percent.
Better land management
Going back to Agri Link, the French chamber brought in French companies Bayle, Bureau Veritas, Olmix, Orvia, Sasso and SBM International to showcase the latest French technology and provide new knowledge in agriculture.
Some officials of the Department of Agriculture were in France earlier this year to particularly view some of the technology that was showcased in the expo.
According to Rouche, with the world rapidly becoming more urbanized, there is now an increasing need for resources and land area to be better managed.
Rouche further told me that French technology could be used by countries, like the Philippines, to become more effective in its farming methodologies. He also added that there is now some training that is being conducted by French companies in the country for those that are involved in the industry.
Long tradition of innovation
Here is one scary fact that should be considered.  Just to produce 1 kilo of beef, 16,000 liters of water is needed.
I do not have a crystal ball to predict what will happen in the future, but, to me at least, two of the most precious commodities would be water and oil. While we have heard of energy efficiency and renewable energy, is there a concerted effort among countries to preserve the world's water resources?
Anyway, Rouche told me that what they brought to the expo are the fruits of their long tradition and innovation.
That was a nice pitch for the French chamber's Soirée Beaujolais on November 20 at the Manila Hotel, where the theme of the event is "Tradition & Innovation". Mark the date on your calendar.
Considering the fact that the first chamber of commerce originated in Marseille, France, back in 1599, the French chamber has, indeed, been doing some great works lately.
The need to back up
Oh, before I forget, I just had to get it straight from Rouche whether their web site was really hacked. Trust me, you do not want to surf their old web site unless something in your body is pointing north.
Rouche told me that it was just a case of an expired domain name and not someone or group of individuals with so much time on their hands haplessly preying on the French chamber's web site.
And here is something that most of us can learn from their experience.
Always create backups for your e-mails and files. I have friends who have their phones or laptops stolen or crashing with no backups at all. In this day and age, data is important.
Currently, in line with the common branding, its has merged its new web site with the network of 112 French chambers worldwide.
The new web site is www.ccifrance-philippines.org.
Now let me see if I can try to squeeze myself again inside an MRT train during rush hour. Doing that would be exponentially more fun if I can somehow sneak myself on the first couch.
For comments, suggestions and reactions, I can be reached at raalzona@yahoo.com.