SHORTENING growing period and giving more plump to the native chicken may take six more years before tinola packs from its meat can start finding their way to the market, a government swine and poultry specialist said in a recent interview.
Began two years ago, the project is seeking to produce native-chicken breeders whose broods can be harvested at the age of 3 months with 1.5 kilos of live weight, said Rene C. Santiago, center chief IV at the National Swine and Poultry Research and Development Center  in  Quezon.
"If the government will continue pouring in support, the project can complete the process of achieving the 'technical purity' of the upgraded native chicken," Santiago said.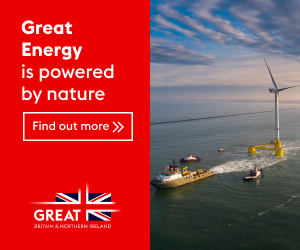 The process requires four generations of brother-to-sister mating—exactly how gamefowl breeder-cockers tailor their pure breeds to produce top-caliber pit fighters, Santiago said.
"The progression is very selective, since achieving genetic purity through brother-to-sister mating, which is the only way, produces abnormal and unhealthy broods."
The broods of the fourth generation are declared pure, and the normal and healthy ones are set aside as breeders, Santiago explained.
Crossing them as pure with another pure strain produces and recreates over and over broods with hybrid vigor or heterosis, he added.
In that sense, the native chickens can grow and have more meat in less than six months, Santiago said.
"But the project will not sacrifice the quality and its tasteful meat for a much shorter growing period or for a much bigger size."
The taste of the chicken is in the muscle, he noted. The upgrading of the native chicken will retain the quality and taste of its meat, Santiago explained.
"Currently, the average-age native chickens are picked from the range for consumption is 6 months old, with only a kilo of live weight."
He observed the upgraded native chicken will benefit thousands of small growers across the country.
Farmers in the provinces who are fortunate for more space can particularly maximize their backyards, Santiago said.
He also suspects that the big chicken companies may go into mass production once the upgraded native chicken has established its market.
"The demand for the native chicken is growing. This ascending shift can be attributed to the quality and taste of its meat, plus the increasing number of Filipinos who are gaining purchasing power."
Currently, overseas workers, particularly in Middle Eastern countries, have a demand for native chicken, he said without citing sources.
The mounting demand can be demonstrated by the production of native/improved chicken in recent years, he said.
The Bureau of Agricultural Statistics reported that 75.19 million native/improved chickens were raised in 2012 and 76.08 million in 2013.
"Since we are dependent on the West for broiler breeders, the upgraded native breeder will be our flagship," Santiago said. "Something we can call our own."
Oliver Samson | Correspondent
Image credits: Oliver Samson