OMBUDSMAN Conchita Carpio-Morales on Thursday ordered the creation of a special panel to conduct preliminary investigation and administrative adjudication of the two separate complaints filed against officials of the National Police, led by Director General Alan Purisima, for entering into an allegedly anomalous courier- service contract with a company offering messengerial service in 2011.
Morales said that complaint filed by the Fact-Finding Investigation Bureau of the Office of the Deputy Ombudsman for the Military and Other Law Enforcement Offices (FFIB-Moleo) charges Purisima with gross negligence-gross neglect of duty.
She said charges of Grave Misconduct and Serious Dishonesty were hurled against Director Gil Meneses, former chief of the Civil Security Group (CSG), along with former officials of the Firearms Explosive Office (FEO), namely Chief Supt. Raul Petrasanta, Chief Supt. Napoleon Estilles, Sr. Supt. Allan Parreno, Senior Supt. Eduardo Acierto, Sr. Supt. Melchor Reyes, Supt. Lenbell Fabia, Chief Insp. Sonia Calixto, Chief Insp. Nelson Bautista, Chief Insp. Ricardo Zapata and Sr. Insp. Ford Tuazon.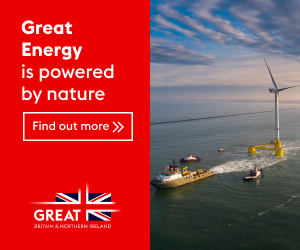 In addition, the Ombudsman said that Meneses, Petrasanta, Parreno, Acierto, Reyes, Fabia, Calixto, Bautista, Tuazon, Zapata, Estilles and Werfast Documentary Agency (Werfast) representatives Mario Juan, Salud Bautista, Enrique Valerio, Ireno Bacolod, Lorna Perena, Juliana Pasia and Marilyn Chua face a separate criminal charge of violation of Section 3(e) of the Anti-graft and Corrupt Practices Act.
The fact-finding investigation of the case stemmed from an anonymous complaint alleging that Purisima and other National Police officials siphoned funds from the mandatory delivery fees paid by gun owners in securing their gun licenses, by entering into a memorandum of agreement (MOA) with Werfast for courier services in the delivery of firearms license cards.
The MOA dated May 25, 2011 was a result of "Oplan Katok" aimed at creating a more effective system of monitoring legitimate gun owners, the Ombudsman said.
The agency said documents indicate that the CSG, through Meneses, approved the accreditation of Werefast before the company had undergone any accreditation from the Firearms and Explosives Office Accreditation Committee.
Despite this, on February 12, 2013, Purisima approved the memorandum issued by Meneses recommending the implementation of the delivery of approved firearms license cards to the accredited courier service provider. It was only on April 1, 2013 that the FEO through Petrasanta, Parreno, Acierto, Reyes, Fabia, Calixto, Bautista, Tuazon and Zapata issued a resolution accrediting Werfast.
Fact-finding investigation also disclosed that Werfast was incorporated after the execution of the MOA, with a capitalization of only P65,000 and despite having failed to meet the requirements for accreditation such as the submission of a clearance from the National Police Directorate for Intelligence.
Records from the Bureau of Internal Revenue also revealed that Werfast did not pay any taxes from 2011 to 2013.
Records of the Department of Science and Technology's Postal Regulation Committee show that Werfast is not accredited to engage in courier services in the country. Moreover, there were no records to show that Werfast established an online facility for applications for renewal of firearms license.
The complaint added that owing to lack of track record and logistical capability, Werfast engaged the services of LBC, wherein Werfast "collected P190 for deliveries within Metro Manila and P290 [for those] outside of Metro Manila," when "other courier services providers charge only P90.00 within Metro Manila."
Based on FEO records, 90,455 firearms license cards were issued for delivery from March 2013 to March 2014.
Meanwhile, the five-lawyer special panel shall also hear the related complaint-affidavit separately filed by private citizen Glenn Gerard Ricafranca against Purisima, Estilles and Werfast officials for Plunder, violation of Section 3(e) and (j) of the Anti-Graft and Corrupt Practices Act, and violation of the Government Procurement Reform Act.
Ricafranca also administratively charges Purisima and Estilles with Grave Abuse of Authority and violation of the Code of Conduct and Ethical Standards for Public Officials and Employees. The FFIB-Moleo complaint also asked for the preventive suspension of the police officials pending administrative proceedings, which matter shall be resolved by the special panel.