ANOTHER bill stopping the collection of irrigation service fees has been filed at the House of Representatives. 
House Bill 4966, authored by Liberal Party Rep. Rodolfo Biazon of Muntinlupa City, seeks to alleviate the plight of farmers considered as one of the most marginalized sectors of society. 
The measure provides that the collection of irrigation service fees (ISF) and such other similar or related fees from beneficiaries of irrigation systems funded and constructed by, or under the administration of the National Irrigation Administration (NIA), shall be stopped after the enactment of the General Appropriations Act in the succeeding year following the approval of the Act.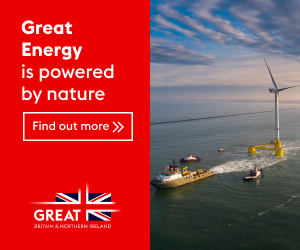 To ensure the repair and maintenance of these irrigation systems, the measure provides that the NIA include the necessary amounts for the repair and maintenance of such irrigation systems as a specific item in its budget for the succeeding year after its approval
It also said the repair and maintenance of irrigation systems shall be treated in the same manner as the repair and maintenance of roads, which is included as a specific item in the annual budget of the Department of Public Works and Highways.
In filing the bill, Biazon said stopping the collection of irrigation service fees and other related or similar fees will greatly ease the burden of farmers.
"Obviously, our farmers are having a hard time paying these fees being charged them because many of them remain shackled by poverty as they fall prey to the heartless activities of loan sharks, otherwise known as '5-6 operators' in local parlance," Biazon said.
He said the farmers are often fall victims to loan sharks in the production process because they run to them when they need money to buy seeds, fertilizers or pesticides and even money to pay for the irrigation services that they receive.
"This results in their being heavily indebted to these loan sharks. They, who produce the food we eat, end up with almost nothing to eat as their products have already been promised to the loan sharks as payments for their debts even before they are harvested," Biazon said.
Earlier, Reps. Anthony Bravo and Cresente Paez of Coop-Natcco party-list filed HB 3849, which also oppose the implemention of the ISF as imposed by the government.
 HB 3849 seeks to amend the Charter of NIA to abolish the ISF and make irrigation services free for all farmers. 
According to the authors, NIA collects around P3-billion irrigation fees annually from farmers.   
Image credits: Nonie Reyes