CITY OF SAN FERNANDO—Pampanga Gov. Lilia Pineda urged the officers and members of this city's Federation of Homeowners Association (Fedhoa) to help in the intensification of the province's campaign against illegal drugs.
This, as the governor through the support of City Mayor Edwin Santiago brought down the war against the proliferation of illegal drugs to the city's 104 homeowners' associations through the conduct of Pampanga's Anti-Drug Summit held on Saturday at the city's Heroes Hall attended by more than 700 officers and members of at least 82 homeowners of the city's 35 barangays.
Pineda said that it is in two subdivisions of this city—Greenville and Richtown—where the Philippine Drug Enforcement Agency and the National Police seized more than P4 billion worth of methamphetamine hydrochloride or shabu, and added that there is a need to level up the anti-drug campaign in this city.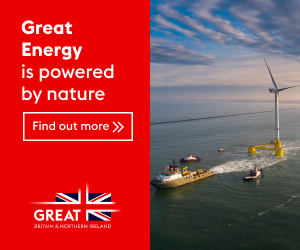 She said that homeowners in subdivisions are not spared by the drug menace even if they have high fences or guarded gates.
"Illegal drug traffickers prefer your subdivisions because they feel secured and they know you are well-off," she added.
Pineda said all stakeholders—government, law enforcers, Fedhoa and ordinary citizens should act together or else their children will get killed, land in mental hospitals or be imprisoned.
She attributed the growing volume of crimes in the city to drug addiction.
"There is a need to enact an ordinance to require all transients in the barangays to register with the barangays or the respective homeowners to easily identify and deter illegal activities," she added.  The governor urged the Fedhoa to help maintain the image of this city as center of growth and work together to stop drug addiction and save the children from the threat of illegal drugs.
"We really need to work together to stop the proliferation of illegal drugs and save our children, as well as make the City of San Fernando and Pampanga drug free," Pineda said.
Santiago said this city is the center of trade and business not of the drug menace. "Let us save the young lives from illegal drugs and make them responsible Fernandinos who are God-fearing and working toward the development of the city and their respective families through trade and business," the city mayor said.
Fedhoa President Walter Ocampo, said the anti-drug summit is a form of good governance being shown by provincial and city governments that need to be backed up by the citizenry.
With this, Ocampo said there is a need to formulate accurate and complete plans to achieve peaceful and orderly communities and subdivisions free from the threat of drug abuse.