WE waged a revolution to free ourselves as a colony of Spain—and that freedom won centuries ago now allows us to embrace our former colonizer by way of food, fashion and, yes, especially fashion.
After global Spanish brands, like Zara, Mango, Bershka, Massimo Dutti, Stradivarius and Suite Blanco opened for business around these parts, they quickly became part of, if you will, the fabric of every fashionista's everyday life.
Now, our love affair with fashionable Spain is just about to get—to borrow from Madonna's club classic—deeper and deeper, as (Sfera) has opened its first store in Manila on the second floor of SM Makati. The popular fashion brand—which has stores in all the major cities throughout Spain—makes Manila its first landing in Asia, this in partnership with the SM Retail Group.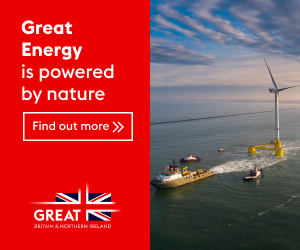 Part of El Corte Ingles Group, one of Spain's oldest companies and a major and most influential player in the country's retail landscape, (Sfera) was launched in 2000 to exemplify not just contemporary Spanish style but also the then-emerging market of fashionable young men and women who eschewed big but overly crowded department stores in favor of specialized shops in their search for stylish finds.
And find these, they obviously did, as (Sfera) has since grown to more than 200 retail outlets across Spain alone, along with branches across Europe, Mexico, Portugal, Greece, Peru and the Middle East.
(Sfera)'s expansion managers Guillermo Lopez and Martin Pein shared this of the brand's excursion into the Philippine market: "This is a really strategic partnership. This is our first store in Asia and we hope this is the future for the brand and a new market."
We have little doubt that, like the other global brand that the SM Retail Group brought to Manila (that would be Uniqlo from Japan, yet another country with which we share a not inconsequential past), (Sfera) can only become huge among Filipino men and women who put a premium on style and quality that don't come at price points bound to break many a fashionista's heart and bank account.
Visit the (Sfera) store in SM Makati and you will see a collection of clothing and accessories for men, women and children that exudes an easy sophistication and a casual chic. It is fashion that never tries too hard. The silhouettes and the palette are coolly classic while remaining very much in-the-moment and on-trend, and the fabrications have none of the cheap look and feel churned out by other brands with a penchant for starlets and soft porn.
And for all that (Sfera) goodness, you won't have to cough up a third of your pencil-pushing monthly salary to put together a look or three that will take you through several seasons in great style.
As Martin Pein said: "(Sfera) as a brand stands out through good quality, great price, and fashionable merchandise. The success of the brand is being able to bring quality merchandise at competitive prices. Currently in Spain, we are very successful with this strategy and we already have a mature market that is loyal to the brand. By being present in the Philippines, we are able to gain a better competitive advantage and create a new customer base that will be loyal to the brand."
How's that for smart, stylish shopping?