ARELLANO University leaned on clutch plays by Ralph Salcedo in the stretch as it pulled the rug from under San Beda to leapfrog to the top in the 90th National Collegiate Athletic Association seniors basketball tournament on Saturday at The Arena in San Juan City.
With the game knotted at 76-all with 9.2 seconds remaining, Salcedo picked the pocket of rookie Ranbill Tongco that led to a fastbreak play where he was set up for that game-winning basket.
American Dioncee Holts led the Chiefs with 19 points and 12 rebounds, while Keith Agovida, Isiah Ciriacruz and John Pinto scattered 17, 12 and 10 points, respectively.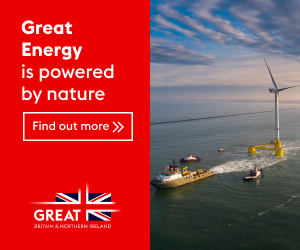 In the end, it was Salcedo who made the biggest plays in the end.
"That's the nice thing about this team, anyone can step up when called upon. This time, it was Salcedo," Arellano Coach Jerry Codiñera said.
The win sent the Chiefs to their first-ever Final Four trip, while clinching a twice-to-beat edge in the process.
Arellano also dislodged the Lions from No. 1 as they now improved to 13-4, while relegating the latter to No. 2 with a 13-5 (win-loss) slate.
The Chiefs can clinch the top seeding if they beat an eliminated Lyceum on October 8.
It was another sorry loss for the Lions, who fell to their third-straight setback, one of their longest since reigning supreme the last four years and winning seven of the last eight championships.
In the first game, Perpetual Help drew strength from Earl Scottie Thompson's all-around performance as it downed San Sebastian College, 92-76.
Thompson went on a fourth-quarter splurge as he poured in 11 of his game-high 29 points in the period, while adding nine rebounds and eight assists as the Altas nailed their 12th win against six defeats and at least a playoff for a Final Four slot.
The strong effort kept the 21-year-old Digos, Davao del Sur, native atop the Most Valuable Player (MVP) statistical race.
And Thompson knows winning the MVP will be immaterial if his team couldn't make it to the Final Four.
"More than anything else, our goal is to make the Final Four and this win pushes us closer to achieving it," said Thompson in Filipino.
Juneric Baloria and Harold Arboleda, who are hoping to get contracts with new team NLEX in the Philippine Basketball Associaiton, provided Thompson the needed support as the two finished with 24 and 16 points, respectively.
Baloria and Arboleda conspired with Thompson in the telling fourth quarter run where the troika combined for 29 of their the Las Piñas-based school's 36 points in the period.
     "They stepped up big and played aggressive when we needed it most," Perpetual Help Coach Aric del Rosario said.
San Sebastian slid to 5-12.
Image credits: Nonoy Lacza