With Angelina Jolie's eloquent announcement—in an op-ed piece published in the New Tork Times in May 2013—that she underwent a preventative double mastectomy to reduce her cancer risk, the public praised her not only for her courage in opting for the operation, but for coming forth about it. First and foremost she is an activist and a mother, but there's no denying that she is also an international sex symbol; going public about a dramatic procedure to one of the most fetishized parts of the female body is a choice many stars might have avoided.
But Jolie isn't the first famous woman to talk openly about her struggles. The following famous women have also gone public with some very private issues, creating awareness and giving support to those who have suffered in silence.
It's celebrity at its best.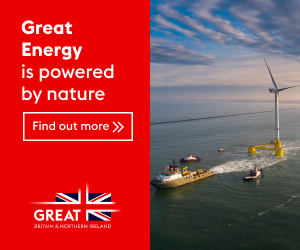 1 SHARON OSBOURNE. Jolie wasn't the first to undergo a double mastectomy to reduce her risk of breast cancer. Sharon Osbourne, the Osbourne family matriarch and wife of Ozzy, revealed last year that she underwent a preventative double mastectomy when doctors discovered she had "the breast cancer gene." The America's Got Talent judge who had successfully battled colon cancer, said "I didn't even think of my breasts in a nostalgic way, I just wanted to be able to live my life without that fear all the time."
2 CARRIE FISHER. Fisher, aka Princess Leia of Star Wars fame, came out about her bipolar disorder and prescription-drug addiction most notably on ABC's 20/20 and The Secret Life of the Manic Depressive for the BBC. Her 2008 memoir Wishful Drinking goes into detail about her struggles, and in other interviews she has discussed her electroconvulsive therapy treatments, which she says she receives every six weeks to "blow apart the cement" in her brain. Few others have talked so candidly about their private problems.
3 VALERIE HARPER. Best known as sweetheart Rhoda Morgenstern from the 1970s hit The Mary Tyler Moore Show, Valerie Harper revealed to the world in March 2013 that she had been diagnosed with terminal brain cancer and doctors predicted she had about three months to live. Her amazing attitude should be a lesson for us all. "I don't think of dying," the actress, 73, told People magazine. "I think of being here now."
4 WHITNEY HOUSTON. We all remember in 2002 when Whitney Houston denied to Diane Sawyer that she used drugs, "crack is whack," she said, to doubtful viewers. By 2009 Houston had confessed to Oprah that she had indeed used drugs, even describing how she smoked crack through marijuana cigarettes. Sadly, her going public wasn't enough to save her, but hopefully the awareness brought positive change to others.
5 CATHERINE ZETA-JONES. The living picture of radiance and an easy laugh, fans were shocked when the actress' publicist announced the she had checked into a mental-health facility for treatment of bipolar disorder. The mental illness, marked by sharp mood swings and erratic behavior, can be treated with medication and therapy. Although Zeta-Jones has not launched a public-awareness campaign about her treatment, her revelation has been duly admired; it would have been easy enough to sweep it under the rug.
6 BROOKE SHIELDS. In 2005 Brooke Shields won the admiration of countless mothers, and the condemnation of Tom Cruise, when she went public about her struggles with postpartum depression. With magazine interviews and an appearance on The Oprah Winfrey Show, the actress described her experience, which had included depression, thoughts of suicide, an inability to respond to her baby's needs and delayed maternal bonding. In her book, Down Came the Rain, Shields discussed her baby blues, not an easy thing for any new mother to admit.
7 MACKENZIE PHILLIPS. Child star Mackenzie Phillips, best known for her roles in the film American Graffiti and the TV show One Day at a Time, made headlines with her shocking confession that makes all the others seem tame in comparison. In 2009 Phillips published her memoir High on Arrival, detailing not only a lifelong battle with drugs, but also her abuse and eventual consensual sexual relationship with her father, John Phillips of The Mamas & the Papas. Speaking about sexual abuse is clearly not easy, perhaps even more so when the accused is also an acclaimed star.
8 BETTY FORD. We generally don't think of First Ladies of the United States as alcoholic drug addicts, so it was with great admiration that Betty Ford, wife of 38th President Gerald Ford, dealt so openly with her problems. In 1978 Ford's prescription drug and alcohol use led her to Long Beach Naval Hospital for treatment, and public awareness became her cause. Her 1987 autobiography, Betty: A Glad Awakening, told of her recovery from chemical dependency, and she became one of the world's foremost champions for improved awareness, education and treatment for alcohol and other drug dependencies. Many of today's celebrities choose the Betty Ford Center in Rancho Mirage, California, which the late former first lady helped establish, for their chemical dependency treatments. Melissa Breyer | Mother Nature Network