SUBIC BAY FREEPORT—More than 50,000 volunteers rallied for the cause of the environment on Saturday, scouring the beaches for trash during the International Coastal Cleanup (ICC) held on the 272-kilometer coastline of the Zambales province.
Students from local schools, as well as employees from local government units swelled the ranks of residents and members of various community groups that composed the clusters of participants in the Zambales ICC event.
The 50,000-plus turnout broke the 27,000 record set last year when Zambales contributed the second-biggest ICC delegation in the country and the Philippines, with a total of 182,408 volunteers.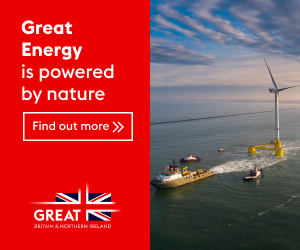 Organizers said it was providential that the event, originally set for September 20, was postponed because of Typhoon Mario, which flooded parts of Central Luzon, including some communities in Zambales.
"Because of the good weather, more people were able to join up," noted Roberto Garcia, chairman of the Subic Bay Metropolitan Authority (SBMA).
Garcia had mobilized hundreds of SBMA employees for the event, pointing out that the project dovetails with the SBMA's ongoing "Project Facelift" that was designed to enhance the natural beauty of the free port and boost local tourism.
In Olongapo, Mayor Rolen Paulino said residents have trooped to 17 cleanup sites identified by his office. These include coastal areas in the villages of Kalaklan and Barretto, and riverbanks in Mabayuan, Santa Rita, Kalalake and Pag-Asa.
In Zambales all the 11 municipalities on the coast fielded their own ICC teams to clean up beaches, river deltas and even mangrove areas, said Vice Gov. Ramon Lacbain II.
ICC-Zambales took off from an international project aiming for science-based solutions to the problem of ocean trash.
Aside from collecting trash along the coast, participants also segregated the various kinds of garbage collected, weighed them, and recorded the haul to come up with a database.
The local event was organized by The Lighthouse Marina Legacy Foundation, Harbor Point, and the International Yachting Fellowship of Rotarians in coordination with the provincial government of Zambales, SBMA and the city government of Olongapo.
Organizers said more than 50,000 participants in the whole Zambales had preregistered for the event, with hundreds more of walk-in joiners expected on the actual cleanup day.
Coordinators from Zambales, Olongapo and the Subic Bay Freeport had earlier pledged to come up with at least 30,000 participants this year after noting the exponential rise in ICC turnout over the years.
Image credits: Henry Empeño