THE woman who composed the music for Candon, Ilocos Sur's town hymn and who continues to apply music to the Psalms for the regular Sunday Mass at Saint John de Sahagun Parish Church was once wrapped in music sheets, literally.
That was how Minervina Dario-Singson, the matriarch behind the successful brood of Singsons from Candon, Ilocos Sur, was greeted by her father's arms right after she was born 95 years ago.
"I was told that right after I was born, my father wrapped me in music sheets. It wasn't known what was on his mind, but back then, both my father and mother were into music. As part of the custom, those music sheets were buried underground. Later on, I learned that my father wished to produce a child who was as musically inclined as they were," said Singson, who continues to exude beauty and elegance.
Her love affair with music started in her youth, and she finished the degree at the University of the Philippines Conservatory of Music in the early 1940s.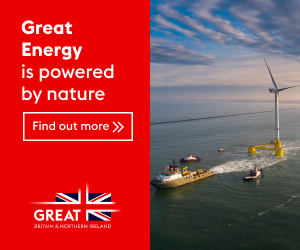 "Of course, that happened because it is God's will that I will appreciate music and specialize on it," she said.
Minervina Dario married Leonilo Singson, with whom she had nine children, among them is Eric, current Second District congressman of Ilocos Sur, and Alfonso, the oldest who is the current vice mayor of Candon City. Her other children are now professionals or managing their own businesses. While none of her children pursued a professional career, most of them are music-minded and are proud of their mother's craft and passion to teach music to the youth.
While this kept her from pursuing a professional career, her music has kept on playing, through frequent collaborations with teachers and music groups in Candon, and most especially with the youth interested in studying music.
Music has become a lifetime passion for her, as through the years, she drew inspiration from people who encouraged her to pursue her art and those who want to pursue the craft themselves.
Singson appreciates all music genre, though she was destined to play classical music, in which she specializes.
She said becoming a music composer came by accidentally. Though already inclined to music as a youngster, she didn't start as a pianist, but a member of a church choir, inspired by an elder sister who was attending the same.
The "accident" came when she met a priest, Abbot Santos Rabang of the Christ of the Desert Monastery in Santo Domingo, Ilocos Sur, who happens to be a poet/lyric composer and with whom Singson would create music. It was he who encouraged her to compose and believed she would become a composer someday. Singson considers Father Rabang her confessor, mentor and inspirer of her music.
Far from expecting it, Singson indeed became a composer. She played her first arrangement, the "Hymn to Our Blessed Virgin Mother"; a symphony for the Lady, with Father Rabang. She has also been composing Psalms for every Sunday Mass for the Saint Joseph de Sahagun Parish Church since 2003. Her music is being heard in the halls of the church until now.
She is also behind the music of Candon City's anthem, the "Candon Hymn," and the melodies for a compilation of Father Rabang's compositions. Some of these works are called "Gecko," "Darapidap," "Tell Me," "Tokens of Love," "Space for the Word," "Love's Ways," "Look Upon the Sky," "Wedding Anniversary," "A Plea (a Christmas song)," "New Year" and "Oblation."
Aside from her Sunday Mass schedule, music is more of a habit for Singson, as she simply enjoys playing for those who cared to listen.
"It is nice knowing and playing for people who appreciate what I do," Singson said after recently honoring a small audience with an impromptu medley of songs at their ancestral house in Candon City. Just like the music coming out of the keys of the piano, the lady behind it is just a work of wonder, defying age and simply a master of her craft.
At that time, Singson played the music with the song accompaniment courtesy of Jameson Andrada and Marlon Fernandez, who sang just as melodic. Andrada and Fernandez are two Candonians who were scholars of the foundation Singson founded to help gifted students finish their music studies. Both are now teaching Religious Education and Music Education, respectively, at Saint Joseph Institute in Candon City.
Both said Singson started and nurtured their passion for music, which is her way of helping those who are interested in pursuing the profession. To date, Singson continues to support deserving students through college scholarships.
"Helping the youth—teaching and supporting them—has become my life. I think it was meant that I would share the little that I know. I'm also inspired by the parents of these children, who are willing to let them pursue music, so I continue to help them."