AMID the almost daily breakdown of commuter trains of the Metro Rail Transit (MRT) Line 3, Sen. Nancy Binay questioned the alleged diversion of a P4.5-billion fund supposedly earmarked to acquire additional MRT coaches, but was instead given up by the Department of Transportation and Communications (DOTC) and funneled to the controversial Disbursement Acceleration Program (DAP).
Binay said the transfer of the fund "betrays a lack of concern for the welfare and safety of ordinary citizens who ride the MRT 3 every day."
"In 2012 the DOTC surrendered P4.5 billion allocated for purchasing additional cars for the MRT to the DAP, and it seems this is the same money that went to fund the impeachment of former Chief Justice Renato Corona," she said in a news statement released on Wednesday at the Senate.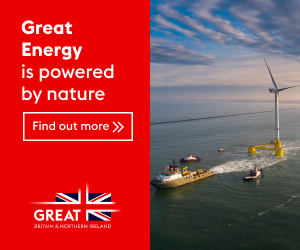 "Sa ngayon, dilat at tirik ang mga mata ng mga commuters ng MRT 3 dahil biglang naging bula ang pera na sana ay nagamit para ayusin ang serbisyo ng MRT 3," Binay said.
She said documents submitted by the Department of Budget and Management (DBM) on DAP funds spending showed a P4.5-billion allocation for the MRT supposedly earmarked for the purchase of additional cars but was surrendered by the DOTC to the DBM allegedly for DAP spending.
The Supreme Court earlier declared as unconstitutional certain provisions of DAP.
Binay said what Transportation Secretary Joseph A. Abaya should have done was to request Budget Secretary Florencio B. Abad for the release of the P4.5 billion to improve the train's facilities if it could not be used to purchase additional cars.
"The funding should definitely not have gone to DAP," she said. Ang nakakalungkot po, ngayon nararamdaman ng ating mga kababayan ang mga problemang dulot ng hindi pagtuloy sa improvement sa MRT 3," she said.
"First, there was the case of the train that derailed last month, how many more of the passengers need to be injured because of neglect?" Binay asked, adding that neglect for the upkeep of the country's most congested light railway facility traversing Edsa has resulted to long queues, especially during peak commuter hours.
"Think of what could have been funded out of P4.5 billion," she said.  Binay mentioned the dilapidated hand straps, repair of elevators and escalators, the maintenance of cleanliness in toilets and the funding for additional ticket booths."
"Those things should have been addressed by the DOTC and not now when they are facing a big repair and maintenance problems that they feel the need to act," Binay added.
"Ang tanong ko po, common sense would dictate that we prioritize the immediate needs of the passengers, bakit hindi ito ginawa. Sa halip na pakinabangan ng mga pasahero, bakit kay Secretary Abad pa napunta?," asked Binay.
Image credits: Ed Davad