Warning
: Attempt to read property "post_title" on null in
/www/businessmirror_145/public/wp-content/plugins/better-image-credits/better-image-credits.php
on line
227
VETERAN indie filmmaker Mes de Guzman took center stage in the Eighth Cinemalaya Philippine Independent Film Festival awards night on Sunday, June 29,as Diablo swept the Best Film, Best Director, Best Actress (for Ama Quiambao) and Best Cinematography Awards.
Diablo was a departure for de Guzman, whose usual genre involves children. His movies Batang Trapo, Ang Daan Patungong Kalimugtong and Balikbayan Box, which garnered recognition here and abroad, involved the tales of children.
Diablo tells the story of an aging mother visited by a mysterious shadow in her room and her family's journey to overcoming the demons in their lives.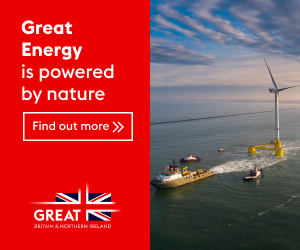 "This is a sort of freedom from that genre for me. I explored a new avenue for myself and the audience," said de Guzman in Filipino.
Meanwhile, in the Director's Showcase, dark horse Posas by Lawrence Fajardo grabbed the Best Film Award amid powerhouse films by Jun Robles Lana, Jose Javier Reyes, Raymond Red and Adolfo Alix Jr.
This year's Best Screenplay award went to Jose Javier Reyes for Mga Mumunting Lihim on the back of last year's controversial decision not to give the award to any of the Cinemalaya 2011 entries.
Mainstream actors dominated in the Director's Showcase category of the awards night, with Eddie Garcia winning the Best Actor plum for his brilliant performance in Bwakaw, Art Acuna as Best Supporting Actor for Posas, and the ensemble of Judy Ann Santos, Janice de Belen, Agot Isidro and Iza Calzado winning as Best Ensemble for Mga Mumunting Lihim.
The jury's decision was to recognize the effort of the four actresses working as an ensemble, instead of just citing one over the rest. "Instead of giving two separate awards for lead actress and supporting actress, Cinemalaya is honoring the four actresses with an ensemble prize," announced multiawarded screenwriter Ricky Lee, Cinemalaya 2012 jury member.
Controversy still hounded this year's Cinemalaya as talk of violations of the filmmakers' dignity as artist and as person went around.
In a speech delivered on the awards night, Tonyboy Cojuangco, chairman of the Cinemalaya Foundation, said: "Cinemalaya will survive. It will live on in our budding and seasoned filmmakers, in our audience and in all those who have been exposed to Cinemalaya and its experience in one form or another these past eight years. The Cinemalaya spirit will invade the local film industry, the homes and media devices of our audience, and the Internet."
---
In Photo: Some of the big winners in the Eighth Cinemalaya Philippine Independent Film Festival with Tonyboy Cojuangco (standing, third from right), chairman of the Cinemalaya Foundation, and multiawarded director Laurice Guillen (standing, center), this year's competition chairman.
---