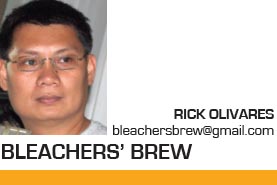 TEAMS are now on their game face for the 11th season of SM-National Basketball Training Center (NBTC) League happening from March 19 to 23 at the Mall of Asia Arena in Pasay City.
The weeklong national finals and the annual high-school all-star game features 32 high-school basketball teams, including champion teams from various leagues from all over the Philippines, as well as from Filipino communities based in Australia, Canada, New Zealand and the United States, all competing to stand out as the best high-school team for this season.
Among the seeded entries are the recently crowned University Athletic Association of the Philippines (UAAP) juniors champion Ateneo de Manila, National Collegiate Athletic Association (NCAA) Juniors division titlist La Salle Greenhills, Cebu Schools Athletic Federation Kings University of Visayas and Metro Manila Basketball League winner Chiang Kai Shek. Earning wild-card berths are the squads from National University, Mapua, Sacred Heart School-Ateneo de Cebu, San Beda College, San Sebastian, Letran, Hope Christian High School and Adamson University, which all made podium finishes in their respective leagues.
Also taking part in this massive tournament patterned after the NCAA tournament in the US are teams from Cagayan de Oro, Cavite, Davao, Kidapawan, Baguio, Roxas City, Calamba, Bataan, Bacolod, Ormoc, Dumaguete, Pagadian, Dagupan and San Fernando. These provincial squads will be competing with teams from the National Capital Region for Division One and Two trophies.
The international and the wild-card teams will battle teams from Bataan, Bacolod, Ormoc, Dumaguete, Pagadian, Dagupan, and San Fernando in the seeding round on opening day, March 18. Results will determine the final seeding, after which teams will play against each other based on ranking. The day-to-day winning teams will advance to the next round, while the losing teams will earn a second chance to NBTC glory in Division Two competition.
The Division One and Two championships, plus the all-star game, will take place on Friday, March 23. Ateneo Blue Eaglet center Kai Sotto, who topped the eight-week Chooks to Go NBTC 24 High School Player Rankings, will lead the all-stars together with top players, such as La Salle Greenhills's Joel Cagulangan, Ateneo's SJ Belangel and Dave Ildefonso, and Mapua's Will Gozum, among many others.
"Every year that we have been organizing the tournament, we have refined it to what it is now—a premier showcase for high-school basketball," SM-NBTC Founder Eric Altamirano said. "We have seen it grow from an initial few cities to over 70 cities all over the country. And it has also become a springboard for Fil-foreign teams to showcase their players who might want to study in the Philippines or play for the various national teams."
"SM has been proudly supporting NBTC since 2015, as we believe in what they stand for: to champion the skills of the Filipino youth through sports development by applying the values of leadership, teamwork, excellence and discipline," SM Prime Holdings Inc. Chairman Hans T. Sy said. "This is why we extended our support to NBTC for the next three years, so that we can help more Filipino youth reach their true potential."
"As part of the SM group, Mall of Asia Arena is also in proud support of SM-NBTC League by providing a venue with world-class facilities," SM Lifestyle Entertainment Inc. Chief Operating Officer Herman Medina-Cue said. "Mall of Asia Arena is truly the home of the most popular sport in the Philippines—basketball—as the major leagues that players aim for [such as NBTC, UAAP and Philippine Basketball Association] are all under one eye-conic roof."
Darlington, Cherifer, Vivo, Petron, Hino, Freego, Chooks to Go, Gerry's Grill, Molten, and Oishi also proudly support SM-NBTC League this season.